Rex Plastics Announces Lifetime Mold Guarantee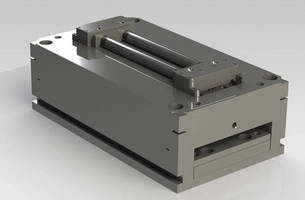 Rex Plastics is proud to announce that they are offering a lifetime guarantee on the injection molds they build. They have been in business since 1971 as a custom injection molder and feel confident enough in their abilities to provide this almost unprecedented offer.



Rex Plastics is a family owned and operated business that has made a commitment to the American manufacturing sector by not only refusing to go overseas for injection molds, but also requiring it's suppliers to provide only domestically produced raw materials whenever possible.



"We feel our commitment to American manufacturing has positioned us well as more and more companies reshore their products from Asia," says Rich Clark, president of the Vancouver, Washington facility.



Their mold guarantee also comes with CAD and prototype rebates available to customers who have molds built with them.



How Their Product Development Assurance Plan Works



The company will provide a free design evaluation and if necessary recommend either "design for manufacturing" expertise at no cost to fine tune the product, or a more extensive re-design to prepare the product for manufacturing.



They will then provide CAD generation and any prototyping requested on payment terms to insure the product meets or exceeds the customer's expectations.



If the customer decides to move forward on the project with Rex Plastics, they will discount the initial investment for the mold the full amount of the CAD and prototyping costs (up to $500).



In addition, as long as the mold remains with the company they will guarantee that mold for life. As always, there are certain exclusions. The guarantee cannot include any undercut creating mechanisms due to the abrasive nature of these components, and the rate at which they wear out.



"Our team is excited to make this offer because it makes our customers more confident about their choice in molders, and customers love it because it means one less thing they need to worry about," says Clark.



More from Communication Systems & Equipment