Release Coating targets flexible foam applications.
Press Release Summary: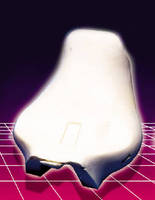 Optimizing adhesion of cloth or foam topping materials, Release Coating 7232 is effective in producing seating components for off-road vehicles, including SUVs and trucks, as well as in manufacturing of armrests and head restraints. Minimal buildup extends time molds remain on production line producing parts. Coating is packaged in 5 gal pails, 55 gal drums, and 345 gal totes.
---
Original Press Release:

Release Coating 7232: Easy Release for Flexible Foam



Huron Technologies, Inc. has recently developed Release Coating 7232 for flexible foam applications. The product is effective in producing seating components for off-road vehicles including SUVs and trucks. Release Coating 7232 can also be used in manufacturing armrests and head restraints.

Key benefits derived from using Release Coating 7232 include:

o Effective release at lower temperatures for quick start up and energy savings

o Easy release for flexible foam requiring less time in demolding operations

o Minimal buildup extending the time molds remain on the production line producing parts

o A foam cell structure that enhances adhesion of cloth or foam topping materials.

This combination of benefits helps control costs for manufacturers. Foam surfaces in contact with the release coating assist in providing an effective foam to dampen ride vibrations, deliver seating comfort and furnish support without pressure points.

Release Coating 7232 is packaged in 5 gallon pails, 55 gallon drums and 345 gallon totes.

Huron Technologies, Inc. develops and manufactures a wide range of release coatings for polyurethane, rubber, and composites for off-the-shelf and custom applications.

Contact: Linda LaBarre, Marketing Manager

Huron Technologies, Inc.

415 Industrial Drive

Leslie, MI 49251

Ph: 517-589-0300, Toll Free: 800-275-4902, Fax: 517- 589-0390

Email: info@hurontech.com, Website: www.hurontech.com

More from Materials