Release Agent is derived from renewable plant resources.
Press Release Summary: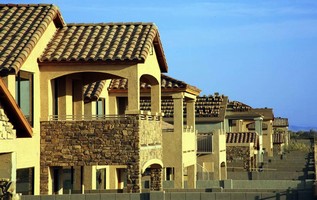 Used in making concrete parts, Release Coating 7572 is formulated to adhere to metal mold surfaces and resist being removed (except with significant abrasion). Blended product contains liquid lubricants derived from renewable plant sources as well as petroleum-based oils. Release is improved as more of lubricant tends to stay behind, and agent can reduce size and quantity of bug holes that occur on surface when used with concrete and similar products.
---
Original Press Release:

New Release Agent 7572 Derived from Renewable Plant Resources



Huron Technologies Inc. announces Release Coating 7572, a new blended product containing a substantial portion of liquid lubricants derived from plant sources and a minimum of petroleum based oils. Huron Technologies' research and development has focused on using renewable plant material sources for a new series of release agents. The formulation for Release Coating 7572 was developed as a part of that new series. Focus on renewable raw materials also means addressing the ongoing upward cost of petroleum products.

The key attribute of Release Coating 7572 is a greater affinity to adhere to the surface of metal molds, compared to straight oil products. Advantages which flow from this include:

o The release is formulated to stay on metal mold surfaces and to resist being removed, except with significant abrasion, so less release spray is needed as compared to a straight oil product.

o In addition release is improved as more of the lubricant tends to stay behind. In instances where people are used to effect the release, the pay off is fewer work related injuries caused by excessive force being needed to remove the molded product.

o The third benefit relates to the surface quality improvements on the molded part. When Release Coating 7572 is used with concrete and similar products there can be a reduction in the size and quantity of "bug holes" that occur on the surface. Release Coating 7572 provides an observable improvement.

o The final improvement area underscores the first three noted above. This benefit is productivity improvements, reducing down time and increasing the number of pieces made according to quality requirements. This benefit can be the most important value customers receive.

Release Coating 7572 is used in making concrete parts including poured walls, columns and tile applications.

Contact: Linda LaBarre, Marketing Manager
Huron Technologies, Inc., 415 Industrial Drive, Leslie, MI 49251
Ph: 517-589-0300, Fax: 517-589-0390, Toll Free: 800-275-4902
website: www.hurontech.com
email: info@hurontech.com

More from Machinery & Machining Tools