Rehm Thermal Systems Provides Flexible Cooling Tract Options for the VisionX Range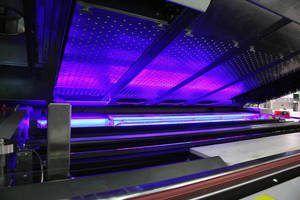 It is important to have a high-performance cooling tract in order to guarantee optimum soldering results and ensure that modules are cooled gently. Rehm Thermal Systems offers a wide range of cooling tract variants for reflow convection soldering with its VisionX range, which can be precisely fine-tuned to suit any production process. As well as the water-cooled standard solution with adjustable ventilation system, there are several efficient, additional options for large and high-mass boards, primarily a power cooling unit as an extended cooling tract or a bottom cooling system. The Rehm company has also designed the first coolant-water-free reflow soldering system, which utilises liquid nitrogen cooling. Find exactly the right cooling variant for your production process!



The VisionX range transforms the classic cooling tract into a two or four-layer system, depending on the facility. This design incorporates an active cooling process, water-cooled using heat exchangers following an efficient 'closed loop' system. The process air is cooled in the heat exchangers and then flows onto the module from above. The air is subsequently sucked underneath, cleaned using a filter system and is then ready for the next cooling process. Individually adjustable ventilators in each of the zones make it possible to precisely control the cooling process and influence the cooling gradient accordingly. This makes it possible to cool the module to less than 50 °C in a stress-free manner, even in the case of lead-free soldering. It is easy to clean the cooling tract filters. They can be replaced from the back of the system. What's more, there is no need to open the process chamber at any point.



Extremely flexible: Cooling tract variants from Rehm




Stress-free cooling using individually adjustable ventilators in the classic cooling zones



Cooling that is gentle on components through the use of the power cooling unit as an extended cooling tract



Optimum cooling of large, high-mass boards thanks to additional  bottom cooling



Flexible combination possibilities through a range of different options



New, sustainable cooling principle as a result of liquid nitrogen cooling



Extremely gentle: Power cooling unit as an extended cooling tract

In order to cool complex modules, an adjustable cooling system is required, which meets the demands of these electronic components. As well as our tried-and-tested cooling tract, we can also extend the cooling zones using a power cooling unit. As part of this process, cold air is fed onto the board from above, where it can be cooled in a more intensive, gentle manner as a result of the process being extended. The power cooling unit can be implemented in the form of an extension to the standard cooling zones under nitrogen atmosphere and is also available as a separate, downstream module for increased cooling capacity for insensitive materials under normal atmospheric conditions.



Extremely high-performance: Bottom cooling for large, high-mass boards

In the case of large or heavy modules, regular cooling power sometimes isn't enough to generate the desired outflow temperature. Bottom cooling makes it possible for the VisionXP+ to cool high-mass boards easily and effectively. The cold process air is blown onto the board in equal measures from above and below in order to facilitate a particularly homogeneous cooling process and to reduce tension in the material. It is possible to adjust the ventilator speeds for each module. This means additional cooling measures, such as an outfeed belt with ventilators, are unnecessary thanks to the low outlet temperatures. It is predominantly modules with inhomogeneous distribution of the copper positions that will be protected against twisting and warping as a result of bottom cooling.



Extremely sustainable: Cooling with liquid nitrogen

Rehm Thermal Systems has been working with its partner Air Liquide to develop an innovative cooling principle for the effective use of the nitrogen required for inertisation and designed the first coolant-water-free reflow soldering system with liquid nitrogen cooling. The liquid nitrogen, which reaches temperatures as low as -196 °C, cools the inside of the cooling tract, evaporates and is then used for inertisation whilst in a gaseous state. This not only provides the system with the necessary coldness, but also the inert environment. As a result, the coolant water that is re-cooled using a high amount of energy, as well as the cooling unit and refrigerant are no longer required at all. This method could save around 17 tonnes of CO2 and 30,000 kWh per system, per year. The Rehm company also distinguished itself at the Baden-Württemberg Environmental Technology Award this year, where it claimed second prize in the 'Energy Efficiency' category.



More from Optics & Photonics