Recipharm Choose PerMix Double Cone Dryers to Meet R&D Demands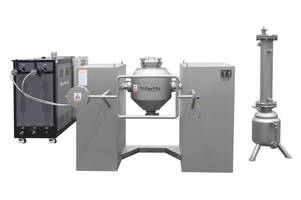 When Recipharm needed Double Cone Dryer for their R&D facility, the chose PerMix over the competitors. PerMix combined innovation, performance, & quality, all while maintaining a budget, which made the choice easy.
The 2 cubic foot Double Cone Dryer was ordered complete with temperature control unit for heating, a vacuum pump, as well as a condensing unit, all in 316 stainless steel contact parts, and safety cage. The turn-key system took 14 weeks to build and was delivered on schedule.
Contacts:
John Paul
Title: CEO
Phone Contact: (855) 737649-872
Email: john.paul@permixtec.com
Website: www.permixmixers.com
More from Fluid & Gas Flow Equipment