Vision and Imaging Sensors / Detectors
Razor-Sharp Positioning - Razor-Sharp Measurement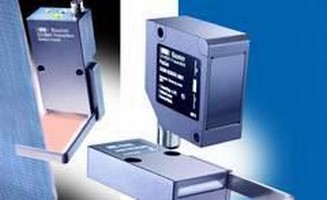 With the new generation of line sensors PosCon and ParCon from Baumer, the edges of paper webs can be controlled more accurately, positions of wires determined more exactly or the width of a plastic profile at the outlet of an extruder measured more accurately.

The sensor detects the edges of the objects along a narrow measuring line with a resolution of up to 0,03 mm. Depending on the mode, these edges are assessed differently, and the result can then be issued as an analog value (4...20 mA). In this way, edge positions within the measuring range can be accurately determined, object widths measured or objects positioned according to the center of the object. As the sensors operate by the retro-reflection principle, they detect objects regardless of their color and surface. Even transparent objects such as packaging films can be reliably detected.

The measuring frequency of up to 1 kHz also permits the position of fast-moving objects to be accurately assessed. The high resolution permits the smallest changes or deviations to be determined and thereby helps to improve the quality of the end product.

Due to their capabilities, the sensors are used in the most diverse branches such as the packaging industry, the paper and printing industry, the textiles industry, the plastics industry or, for example, in machines to process cables or wire.