Quality LW Scientific USA E8 Centrifuges Available at Block Scientific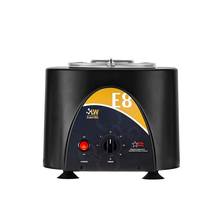 Block Scientific is offering safe and efficient LW Scientific USA E8 centrifuges at great prices.
A reliable supplier of laboratory equipment based in New York, Block Scientific offers LW Scientific USA E8 centrifuges at great prices. The E8 family includes a digital model, variable speed model and a fixed speed model. These devices come loaded with quality features and improvements, such as higher speeds for faster and cleaner separations and quieter operation for peaceful work environments.
With their shorter height, these centrifuges can fit under any cabinet. The auto-calibrating speed function assures precision results. The lower chamber temperatures ensure cooler test-tube samples.
Block Scientific supplies three models of this LW Scientific centrifuge: the lowest-priced FIXED-speed model for spinning blood only, and the VARIABLE-speed or DIGITAL models for spinning blood, urine, fecals, semen, and other fluids, with correct speeds for proper separations and clear results.
The key advantages of these advanced centrifuge models from LW Scientific are:
Accurate speeds for specific g-forces
Proper separations without cell damage
Quiet, vibration-free operation
Auto-brake stops the rotor in less than 30 seconds
Designed, engineered, and assembled proudly in America
LW Scientific USA E8 centrifuges feature clear view port in lid for using tachometer and can hold 3ml to 15ml size tubes. They run on a 12 volt DC maintenance-free motor. For additional safety, they feature suction-cupped feet to prevent slipping and lid safety shut-off switch.
Block Scientific offers new and refurbished lab equipment at great prices. This lab equipment dealer also offers reagent rental plans and leasing options.
About Block Scientific
Block Scientific, an established lab equipment supplier in NY offers a wide range of quality laboratory equipment such as analyzers, microscopes, co-oximeters, incubators, centrifuges, balances, and much more. Orders can be placed at www.blockscientificstore.com
Contact Information
22 Sawgrass Drive
Bellport NY 11713 USA
Tel: 1-866-203-5777 (toll free)
Tel: 631-589-1118
Fax: 631-589-4088
Email: info@blockscientific.com
More from Thermal & Heating Equipment