PSL Serve Is Offering 10% OFF all Spares for Your Process Equipment Throughout the Month of December*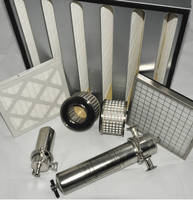 PSL Serve provides all spare parts for your filtration, drying and high containment systems including: Filter Meshes, Pre & HEPA filters, O-rings, Gasket/Seals, Bellows, Agitators, Gloves, Gloveports, Glass/Acrylic Windows, Continuous Liner, Liner Cartridges and more.

They will ensure that your equipment remains in peak condition with the supply of quality approved spare parts. Every spare part supplied will meet industry regulations.

PSL Serve can accept payment by most major credit and debit cards. For more information and pricing please email: serve@powdersystems.com

PSL Serve is our dedicated after sales customer care, on-site service and spares team. They are technical specialists, here to provide support for your new equipment anywhere in the world. Full Preventative Maintenance Contracts can be agreed along with emergency response where necessary.

Our service engineers will maintain, validate or if needed upgrade your equipment, making sure that every installation meets industry regulations and that your personnel, products and business are protected.

PSL is an international manufacturer of filtration, drying and high containment solutions. We have been supporting pharmaceutical, biopharmaceutical, chemical and laboratory industries for 23 years

*Orders must be placed between 1 Dec 2012 and 31 Dec 2012. Please reference the code WEB121 when you order.


More from Electronic Components & Devices