PSA Tapes provide optical transparency and clarity.
Press Release Summary: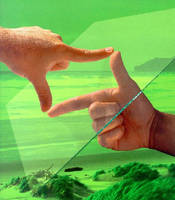 Featuring AS-192 acid-free adhesive, 1 mil ARclear® 92400 and 2 mil ARclear® 92469 provide optical bonds across entire glass viewing surface of capacitive touch screen to indium tin oxide-coated substrates. Adhesive demonstrates low extractable anions and low outgassing of VOCs, and does not contribute to corrosion of ITO layers. Both electronically clean transfer tapes include optically clear polyester release liner to facilitate handling and application.
---
Original Press Release:

Adhesives Research Offers Two New Optically Clear Tapes



Provide optical transparency and clarity while preventing corrosion in capacitative touch screens.

GLEN ROCK, Pa. (September 14, 2009) - Adhesives Research, a leading developer and manufacturer of custom pressure-sensitive adhesive tapes, specialty coatings, films and laminates, introduces ARclear® 92400 and ARclear® 92469, new optically clear, and electronically clean, pressure-sensitive adhesive (PSA) tapes for bonding surfaces in capacitative touch screen assemblies.

These new optically clear transfer adhesive tapes provide reliable optical bonds across the entire glass viewing surface of capacitative touch screens to indium tin oxide (ITO)-coated substrates. Both tapes feature the company's new AS-192 adhesive that demonstrates low extractable anions and low outgassing of volatile organic compounds (VOCs) while retaining optical transparency and clarity. The adhesive is acid-free and does not contribute to any corrosion of the ITO layers to assure long-term stability of the finished product.

ARclear® 92400 is a 1 mil transfer adhesive and ARclear® 92469 is a 2 mil transfer adhesive. Both feature an optically clear polyester release liner on each side of the adhesive for ease of handling and application. As with all of Adhesives Research's products, the company can customize a tape product to a customer's unique specifications utilizing the AS-192 adhesive with adhesive thicknesses up to 3 mils in transfer adhesive and double-sided constructions.

Capacitative touch screens are growing in popularity for consumer electronics where multiple touch points are desired to increase device functionality. Because they do not require any mechanical movement or require the use of a stylus, capacitative touch screen formats are replacing resistive touch screen technology in a number of hand-held devices and new touch screen computers.

In addition to optically clear products, Adhesives Research offers a full line of electronically clean technology and electrically conductive adhesives for interconnectivity. The diverse product line of ARclean® electronically clean adhesives reduce fogging and minimize corrosion, which preserves linearity of the delicate conductive oxide (ITO) surfaces and circuitry. ARclad® electrically conductive adhesives have excellent bonding strength and also demonstrate excellent stability and reliability for touch screen interconnections to ITO and conductive surfaces.

Founded in 1961, Adhesives Research offers problem-solving capabilities and custom solutions in adhesive polymerization, mixing, adhesive coating and release liner design supported by extensive product development and analytical support. The company's North American and Limerick, Ireland, facilities are certified to the updated ISO 9001:2000 standard.

Adhesives Research's pressure-sensitive adhesives are used around the world in electronics, displays, wireless telecommunications, window fabrication, and the pulp and paper industry, as well as in medical diagnostics and devices, wound care, and pharmaceuticals/transdermals. Based in Glen Rock, Pennsylvania, Adhesives Research also operates manufacturing facilities in Ireland and Colombia, has sales and marketing offices in Germany, Great Britain and Singapore, a representative office in Shanghai, China, and sales representation in Japan, Korea and Taiwan.

For more information on Adhesives Research and its products, call 1-800-445-6240 (1-717-235-7979 outside North America) or visit our website at www.adhesivesresearch.com.

Adhesives Research®, ARclear® and ARclean® are registered trademarks of Adhesives Research, Inc.