Protocol Stack and SDK enhance Rezence charge pad capabilities.
Press Release Summary: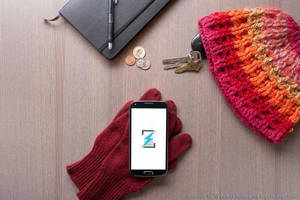 Together, S120 (8-link central protocol stack) and nRF51 Wireless Charging SDK provide solution for OOB signaling part of Rezence™ charge pad. Support for 8-link concurrent link enables charge pad based on nRF51822/S120 to support simultaneous charging of up to 8 devices. S120 SoftDevice includes Bluetooth® low energy protocol layers and supports multi-link central and observer roles; GATT server and client; and event driven, asynchronous, and thread safe GATT/GAP and L2CAP APIs.
---
Original Press Release:

Nordic Semiconductor Announces Bluetooth Smart Solution for Rezence Wireless Charging and the S120 8-Link Central Role Bluetooth Low Energy SoftDevice for the nRF51822



Enabling Charge Pads with Support for Simultaneous Charging of up to 8 Devices



OSLO, Norway -- Ultra low power (ULP) RF specialist Nordic Semiconductor ASA (OSE: NOD) today announces the immediate availability of the S120 8-link central protocol stack and the nRF51 Wireless Charging SDK for wireless charging applications based on the Rezence(TM) standard, developed and maintained by the Alliance for Wireless Power (A4WP).



Rezence is a wireless power transfer technology and specification based on the principles of magnetic resonance. Embracing the concept of spatial freedom, Rezence extends wireless power applications "beyond the mat" and accessories market into almost any mobile device or surface.



The S120 is an 8-link central role Bluetooth(R) low energy SoftDevice for the nRF51822 SoC. The nRF51 Wireless Charging SDK includes services/profiles for a Rezence Power Transmitting Unit (PTU) and Power Receiving Unit (PRU) as well as state machine examples. S120 together with the nRF51 Wireless Charging SDK provides a solution for the Out-of-Band (OOB) signaling part of a Rezence charge pad. With the support for 8-link concurrent link, a Charge pad based on nRF51822 / S120 can support simultaneous charging of up to 8 devices. The existing S110 peripheral role Bluetooth low energy SoftDevice combined with the SDK provides the same solution for a Rezence rechargeable device.



Unlike older technologies, Rezence uses the principles of magnetic resonance, which brings a number of unique benefits to the wireless charging ecosystem. Bluetooth smart has been chosen by Rezence as the technology for Out Of Band (OOB) charging management functions for Rezence applications.



Rezence technology will be used to turn almost any surface into a wireless charging surface capable of powering any Rezence enabled mobile device. This includes retail environments, airports, automobiles, and home and office furniture. Rezence technology will also be integrated into other devices such as laptops and portable chargers, creating world's first truly mobile wireless charging power sources



The S120 SoftDevice includes all Bluetooth low energy protocol layers up to and including GATT/GAP. It supports multi-link central and observer roles, GATT server and client, and event driven, asynchronous and thread safe GATT/GAP and L2CAP APIs. S120's ability to support 8 simultaneous links makes it an ideal choice for Bluetooth low energy hubs that are not smartphones or tablets. The S120 is delivered as a SoftDevice for Nordic`s nRF51 Series ICs and as such it is a pre-compiled binary with no link time dependencies to application code, conveniently available as a download for customer use.



S120 is complimented by the nRF51 SDK. The nRF51 SDK offers a wide range of Bluetooth low energy services/profile and also complete examples to simplify and speed up application development. The current nRF51 SDK also takes advantage of the nRF51 series flash-based architecture and offers developers a wide range of features and examples such as Over-The-Air Device Firmware Upgrade (OTA DFU).



Engineering build of S120 and an updated nRF51 SDK is available today as a download for existing customers of nRF51822. A Bluetooth 4.1 qualified production builds of S120 will be available Q1 2014.



The nRF51 Wireless Charging SDK is available today on a limited basis to lead customers. Please contact Nordic Semiconductor sales for more information.



"The Rezence standard for wireless charging represents one of the most exciting recent developments in consumer electronics. The ability to wirelessly charge our personal electronic products with spatial freedom is clearly very attractive and will become even more so as wearable products we use every day become more commonplace. This technology will likely open the door to a wide range of charging pad products and will lead to many consumer products also becoming Rezence compatible. As a leading Bluetooth smart silicon provider, Nordic is excited by the choice of Bluetooth low energy as the Out-of-Band signaling technology for Rezence products. Nordic now offers the necessary solutions to get developers started on building new products for this standard," comments Geir Langeland, Nordic Semiconductor's Director of Sales & Marketing.



"With the S120 8-link Bluetooth low energy central role SoftDevice for the nRF51822 and a dedicated nRF51 Wireless Charging SDK, Nordic continues to offer customers the necessary tools for both hardware and software solutions for their end products. The combination of the S120, S110, SDKs and the nRF51822 SoC now offers developers an early opportunity to begin product development for this exciting market opportunity for wireless charging and the Rezence(TM) standard," continues Langeland.



About Bluetooth low energy, Bluetooth Smart, and Bluetooth Smart Ready

tinyurl.com/BluetoothLE



About nRF51822

tinyurl.com/b6668sa



About Rezence and the Alliance for Wireless Power

http://www.rezence.com



About Nordic Semiconductor ASA

tinyurl.com/NordicSemi

http://tinyurl.com/NordicSemi



CONTACT: Anne Strand, e-mail: anne.strand@nordicsemi.no, cell +47 97 16 37 52

More from Software