Protocol Analyzer provides continuous monitoring.
Press Release Summary: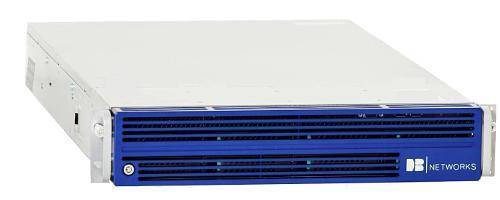 Leveraging machine learning and behavioral analysis, Model DBN-6300 provides actionable intelligence and situational awareness to optimize data center security posture. Continuous monitoring benefits include discovery of all databases, including undocumented ones; detailed insights on organizations data in motion; ability to establish core network policies and identify violations of those policies; and immediate and accurate identification of attacks against databases.
---
Original Press Release:

DB Networks Expands Into Intelligent Continuous Monitoring with the DBN-6300, Powered by Machine Learning & Behavioral Analysis



The DBN-6300 is already providing companies with the actionable intelligence and situational awareness to vastly improve their data center security posture.



 


SAN DIEGO, – Heralding a new breed of cyber security, DB Networks has today announced additional continuous monitoring features for its much-celebrated DBN-6300. Leveraging the capabilities of machine learning and behavioral analysis, the DBN-6300 is already providing CISOs with the actionable intelligence and situational awareness to vastly improve their data center security posture. Customers of the DBN-6300 include the world's largest financial institutions, healthcare providers, manufacturers, government agencies, and the military.



DB Networks now provides four primary continuous monitoring benefits with the DBN-6300, each of which differentiate the firm from competitors:



--  Discovery of all databases, including undocumented ones

--  Detailed insights on the organizations data in motion -- including the interactions of applications (and other database clients) to their connected databases

--  Ability to establish core network policies and identify violations of those policies

--  Immediate identification of attacks against databases through highly accurate behavioral analysis



No other cyber security firm provides the kind of core network continuous monitoring offered right now by DB Networks. Business as usual means discovering breaches and policy violations months after the fact; DB Networks, on the other hand, strongly believes that prevention and proactive responsiveness are invaluable qualities for any cyber security and risk mitigation plan.



"DB Networks' intelligent continuous monitoring capabilities provides us deep visibility into our database infrastructure," said Dave McCandless, Vice President IT at Navis. "The ability to discover & track databases, with instantaneous visibility of database activity coupled to application demand, provides us invaluable insight to reduce our global data services costs."



Intelligent continuous monitoring and machine learning, the hallmarks of the DBN-6300, are made possible by a suite of behavioral analysis algorithms. These algorithms underpin the system's automatic identification of suspicious activities and breaches. The DBN-6300 is effective against attacks that have breached the perimeter and insider threats. Most importantly, the DBN-6300 offers unrivaled accuracy in attack detection while also reducing the resources that customers must earmark for operational support.



"As we scale deployments, we've been continually improving the DBN-6300 based on our customers' feedback," said Mr. Helm. "For example, a suite of visualization tools has been added so that security personnel can more rapidly identify 'hot spots' of data center activity by sight rather than looking through reports or log files. With these visualization tools security personnel can immediately recognize what's important in real time and can respond appropriately."



The DBN-6300 satisfies continuous monitoring and breach detection compliance requirements specified in NIST 800-53, PCI DSS, COBIT DS5.5, HIPAA and GLBA.



About DB Networks®

DB Networks® innovates cyber security through intelligent continuous monitoring. Our customers include the world's largest financial institutions, healthcare providers, manufacturers and governments. DB Networks' unique approach to database security utilizes behavioral analysis to automatically learn each application's proper interactions and then applies those learnings to accurately and immediately identify attacks in the core network. With no signature files to deal with or endless false positives to chase down, operational support becomes trivial. DB Networks is a privately held company headquartered in San Diego, California. For more information, see dbnetworks.com or call (800) 598-0450.



DB Networks is a registered trademark of DB Networks, Inc. in the United States and other countries. All other company and product names are either trademarks or registered trademarks of their respective companies.



Contact:

Rita Rheinecker

(800) 598-0450

More from Electrical Equipment & Systems