Protective Lens Coating Viscosity Control Key to Military Lens Production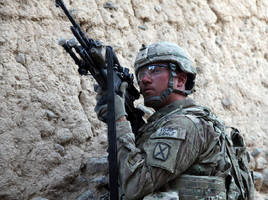 Revision Military, a Vermont-based military eyewear company, has purchased a fifth VISCOpro 1600 system from Cambridge Viscosity. Revision uses the VISCOpro 1600 to control the thickness of a coating solution applied to give the lenses their final protective, scratch-resistant property.

"The ability to tightly monitor viscosity is key to controlling coating thickness during the final stage of production which enables us to make exceptionally well-designed, high quality lenses," says Revision Military Process Engineer, Blair Altemus. "Without the viscometers, production would be a much more complicated and difficult process."

The viscosity data has also proven to be a valuable trouble-shooting tool. "Looking at the data, we can readily identify any issues that may arise, rather than catching a problem upstream or downstream," says Altemus.

Revision selected the 1600 based upon the system's high repeatability and accuracy, as well as its ease-of-use and installation. "The systems have performed well in numerous lines and are a great tool for optimizing our processes," says Altemus.

About Revision Military

Revision develops and delivers purpose-built protective soldier equipment for military use worldwide. The Company, which began with eyewear, has expanded to face and head protection and continues to develop their capabilities for integrated, performance-enhancing soldier systems. To that end, Revision brings the most advanced expertise, state-of-the-art facilities and finest technical minds. Clients include the U.S. Department of Defense, the Canadian Department of National Defence, the Netherlands Defence Materiel Organization, the Swiss Federal Department of Defence and the UK Ministry of Defence. Privately owned and ISO 9001:2008 certified, Revision's operational headquarters is located in Essex Junction, Vermont, USA, with additional offices in the Netherlands and Canada.

About Cambridge Viscosity

Cambridge Viscosity's advanced laboratory and production viscometer systems are used by companies worldwide to optimize product and process performance. Cambridge Viscosity's sensors and viscometer systems conform to ASTM, DIN, JIS and ISO standards, with a range of models designed to meet specific industry and application needs. Certifications include ATEX, CE, and FM. CSA certification is available upon request.

Contact Cambridge Viscosity at 781-393-6500 or email us at info@cambridgeviscosity.com. For more information, visit our website: www.cambridgeviscosity.com.


More from Test & Measurement