Product Announcement from STEGO, Inc.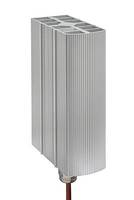 Certain industries require all our know-how. The protection of electrical and electronic components in atmospheres with gases, dusts and splash water call for the highest demands, especially in areas exposed to explosion hazards, as well as areas with dust and splash protection requirements. STEGO offers solutions for these conditions: The convection heater CREx 020 and the compact thermostat REx 011 suitable for zone 1 (gas) and zone 21 (dust) are a sophisticated duo when it comes to prevent frost, unwanted temperature fluctuations and condensation.
Product Catalog: 
https://www.stego.de/fileadmin/Languages/
English_US/Catalogue/STEGO_Catalog_2014_US.pdf
Our NEW downloadable PDF Catalog has arrived! Take a moment to explore our new look as well as new products, all designed to provide you with the latest in thermal management solutions.
Calculation Tool: https://www.stego.de/nc/us/support/calculation-tools/heater-calculation/
Determine the required heating performance of heaters and fan heaters for applications.
STEGO Elektrotechnik GmbH
STEGO - Perfect Thermal Management: Since it was founded in 1980, STEGO Elektrotechnik in Schwaebisch Hall, Germany, has been developing, producing and selling an evergrowing range of products for the protection of electric and electronic components. All STEGO products for cabinets and enclosures - heaters, fan heaters, filter fans, LED-lamps, thermostats, hygrostats and accessories - are aimed at reaching optimum climatic conditions in the most varied environments, en-suring that all sensitive components work reliably at all times. STEGO is now represented at 12 locations and by more than 200 sales partners worldwide.
More from Architectural & Civil Engineering Products