Process Analysis Software obtains data from up to 64 sensors.
Press Release Summary: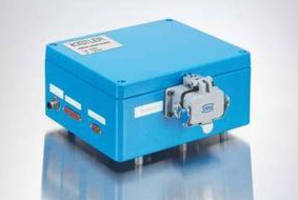 Suited for analyzing injection molding processes, DataFlow software Type 2805A v2.5 allows copying of monitoring functions and offers simplified entry of sensor sensitivities for multichannel systems. Reconfigurations can be logged for operator traceability and notes function allows comments to be added for each cycle during DAQ, so user can interperet data during offline analysis. Program is compatible with Windows Vista®.
---
Original Press Release:

New Release of DataFlow Process Analysis System for Process Monitoring with up to 64 Sensors



Systematic analysis of injection molding processes with the aid of leading-edge systems can unlock new potential for speeding up commissioning, optimizing process parameters and reducing reject rates. An updated version of the DataFlow software Type 2805A... for evaluating process data obtained during injection molding is now available. This new version (2.5) is even more user-friendly, allowing simple copying of monitoring functions and easier entry of sensor sensitivities for multi-channel systems. All software reconfiguration can now be logged for full operator traceability. The new Notes function allows comments to be added for each cycle during actual data acquisition. This helps the user interpret data during offline analysis. The new release of DataFlow has been tested as capable of running under the Windows Vista® operating system and forms an integral part of the process analysis system Type 2865B...

Kistler is now offering a special solution for monitoring injection molding with 16 ... 64 multi-cavity molds. The associated charge amplifier, which can be mounted on either the machine or the mold, also incorporates A/D conversion of the pressure signals obtained from the cavity pressure sensors. This means the connection system could hardly be simpler, as the signals from up to 64 sensors can be routed to the monitoring system with just one USB cable.

Kistler Group

Kistler's core competence is the development, production and use of sensors for measuring pressure, force, torque and acceleration. Kistler's know-how and electronic systems can be used to prepare measuring signals for use in analyzing physical processes, controlling and optimizing industrial processes, improving product quality in manufacturing and improving performance in sports and rehabilitation.
Kistler offers a comprehensive range of sensors and systems for engine development, automotive engineering, plastics and metal processing, installation technology and biomechanics. A worldwide sales presence in the form of 25 group companies and 30 distributors ensures customer proximity, application support on an individual level and short lead times. With a staff of about 1 000, the Kistler Group is one of the world's leading providers of dynamic measuring instrumentation. The Kistler Group achieved turnover of 215 million Swiss Francs in the 2008 financial year.

More from Agricultural & Farming Products