Printable Phase Change Adhesive is offered in paste formulation.
Press Release Summary: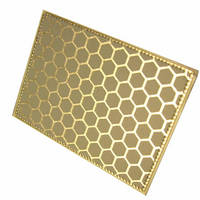 Supplied as paste that can be stenciled, needle dispensed, screen printed, or applied manually onto heat sink, baseplate, or other surfaces, Loctite PSX-P is adaptable to deviations in surface flatness with ability to fill voids with varying thicknesses. It is available in both medium dry and extended dry version, which has abandon time of 2 hr minimum, helping to reduce machine downtime. Once dry, product yields phase-change pad, eliminating any grease-like pump out concerns.
---
Original Press Release:

Loctite PowerstrateXtreme Printable from Henkel Raises the Bar on Thermal Management Flexibility



Addressing the challenges posed by traditional greases and phase-change thermal interface materials, Henkel has developed and commercialized Loctite PowerstrateXtreme Printable (PSX-P), a new print-friendly thermal management product.

Delivering unprecedented process flexibility, Loctite PSX-P allows for thermal management materials to be deposited using traditional screen and stencil printing methodologies and is offered in both medium dry and extended dry version to accommodate varying manufacturing conditions and requirements. The reliability and performance of PSX-P is consistent with that of Loctite PowerstrateXtreme phase-change films but its paste format enables the material thickness to be adjusted as required.

"Traditionally, phase-change materials have been supplied in film formats," explains Henkel's Jason Brandi, Global Product Manager for TIM Films and Advanced Materials. "And, while films do come in a variety of thicknesses, thinner films are difficult to manufacture and even more problematic from a handling point of view. Loctite PSX-P resolves these issues."

But, it's not just phase-change films that pose challenges; thermal greases, the most common thermal management products, also have drawbacks. Greases are very messy in a production environment and are limited in terms of their ability to be automated. In addition, these products tend to migrate or pump out over time which ultimately reduces their heat transfer capability. Loctite PSX-P is applied as a paste and, once dry, yields a phase-change pad, thereby eliminating any grease-like pump out concerns.

Manufacturers can also rest assured that Loctite PSX-P has been formulated with production floor adaptability in mind. While alternative materials dry quickly and may cause significant machine downtime, Loctite PSX-P's extended dry formula delivers an abandon time of two hours minimum, giving production specialists significant manufacturing flexibility. What's more, the paste format of the material is ideal for high-speed or high-mix environments and can dramatically enhance throughput.

"PSX-P is the only commercially available printable phase-change material that is suitable for long-shift printing," adds Brandi. "This, combined with its performance, reliability and ease of use make it the ultimate thermal management solution."

Other proven advantages of PSX-P include its adaptability to deviations in surface flatness with the ability to fill any voids with varying thicknesses, simplified handling due to its room temperature dry state and improved reliability through the elimination of material migration or pump out issues.

For more information on Loctite PowerstrateXtreme Printable or any of Henkel's advanced thermal management materials, call the company headquarters at 1-888-9-Henkel or log onto http://www.henkel.com/electronics.

About Henkel
Henkel has been committed to making people's lives easier, better and more beautiful for more than 130 years. A Fortune Global 500 and Germany's most admired company according to a recent Fortune survey, Henkel offers strong brands and technologies in three areas of competence: Home Care, Personal Care and Adhesive Technologies. Each day, about 50,000 employees worldwide are dedicated to fulfilling Henkel's claim "A Brand like a Friend". In fiscal 2009, Henkel generated sales of 13,573 million euros and adjusted operating profit of 1,364 million euros.

Contact
Henkel Corporation
Doug Dixon
Phone: 949-789-2500
Fax: 949-785-2595
doug.dixon@us.henkel.com
www.henkel.com/electronics

More from Materials