Precise Cast was Awarded 1st Place by the International Magnesium Association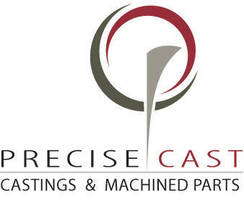 Precise Cast is pleased to announce that it won 1st Place from the International Magnesium Association (IMA) in the Design - Cast Product - Commercial category. The award was presented at the IMA's Annual World Magnesium Conference in Prague, Czech Republic May 2011.

Precise Cast's entry, a magnesium casting used in a new model of lightweight, upright vacuum produced by Oreck, demonstrated both a creative use of magnesium and innovative manufacturing technology.

The thin-walled casting was designed to protect critical components on the vacuum cleaner. The head on other Oreck upright models were made from four separate Polycarbonate ABS (PC/ABS) plastic parts. The use of a thin-walled magnesium casting allowed the manufacturer to:

o Reduce the number of parts required, lowering assembly costs and the cost of stocking and reordering parts

o Produce an even lighter, more durable vacuum - magnesium is lightweight and has high dent resistance properties

o Achieve a more exotic shape than found on similar products - magnesium castings allow for production of very complex contoured surfaces

o Meet green goals, the magnesium alloys casting is recyclable - using parts that can later be recycled is in keeping with the Orecks' ecological efforts

The casting has multiple section transitions, which presented special challenges - our team of experts overcame these challenges by implementing innovative mold design and employing exacting plaster casting processes.

Castings are critical to the appliance industry. Our team of experts worked closely with the customer, and produced a number of revisions to meet the customer's exact requirement.


More from Architectural & Civil Engineering Products