Portwell to Develop and Deliver NVIDIA IGX-Based Hardware Solution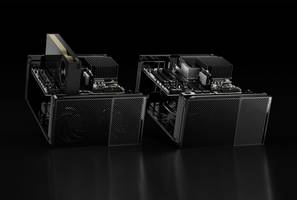 Fremont, California — September 20, 2022 — Portwell Inc. (https://www.portwell.com) announced today it is developing an NVIDIA IGX-based hardware solution aimed at empowering AI for industrial-grade edge applications. According to Jack Lam, American Portwell Technology's senior product marketing director, Portwell has adopted the NVIDIA IGX platform to provide streamlined design expertise and shorten development time for ever-changing AI-driven industrial-grade solutions.
Designed for industrial and medical certifications, the NVIDIA IGX platform expands upon traditional commercial offerings with long-term support, network security, as well as built-in functional safety for a broad spectrum of autonomous applications.
Portwell plans to design modular computer hardware powered by the NVIDIA IGX Orin, the world's most powerful, compact and energy-efficient AI supercomputer for autonomous industrial machines and medical devices. Portwell's new hardware solution will include support for 10GbE SFP+, NVIDIA RTX™ GPUs, M.2 expansions for WiFi and NVMe storage, high-quality display I/O and the capability of remote control and management. In addition to meeting NVIDIA's hardware requirements and specifications, IGX Orin includes a built-in safety microcontroller unit that actively checks and verifies the integrity of the hardware and software to ensure that they haven't been compromised. The IGX platform also includes an IGX software stack. These capabilities allow organizations to add functional safety into industrial environments where very specific requirements must be met to ensure productivity, security and compliance.
"In essence, this new product platform will provide developers with an AI computer and software development framework for building industrial-grade edge AI solutions that feature advanced graphics, high performance, built-in proactive safety and end-to-end security," Lam states. "It also benefits from hardware and software support from NVIDIA to ensure product longevity."
"And as usual, customers can take advantage of the most up-to-date technology, features and design capacities, and they also gain peace of mind from the long product lifespan support on their projects in AI, simulation, secure edge computing platforms and IoT and sensor data analytics," Lam adds. "Organizations worldwide are poised to enter a new era of intelligent, autonomous machines."
Learn more about NVIDIA IGX.
About American Portwell Technology
American Portwell Technology, Inc. is a Portwell-owned subsidiary located at Fremont, California. Portwell, Inc., a Titanium Partner of the Intel® Partner Alliance, designs and manufactures a full range of IPC products, embedded architecture solutions and communications appliances. Portwell provides complete design, development and manufacture services to accelerate customers' time to market, and reduce project risk and cost. Both Portwell and American Portwell Technology are ISO 13485, ISO 9001 and ISO 14001 certified companies that deploy quality assurance through product design, verification and manufacturing cycles. For more information about American Portwell's extensive turnkey solutions and private-label branding service, call 1-877-APT-8899, email [email protected] or visit us at https://www.portwell.com.
All other products and company names referred to herein may be trademarks or registered trademarks of their respective companies or mark holders.
Product Contact:
Jack Lam
Senior Product Marketing Director
American Portwell Technology, Inc.
+1-510-403-3315
[email protected] 
Media Contact:
Vivky Lo
Marketing Specialist
American Portwell Technology, Inc.
+1-510-403-3354
[email protected]
Contact:
American Portwell Technology
E-mail: [email protected]
Phone: +1-510-403-3399
WEB: www.portwell.com