Polyurethane Fiber Sizings are suited for automotive applications.
Press Release Summary: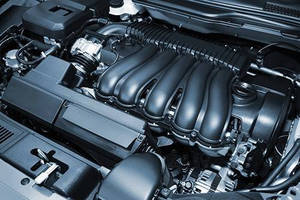 Differing in reactivity level, Hydrosize® Link U470 and U480 fiber sizings are polyurethane dispersions designed for reinforced composites in automotive under-the-hood applications. These dispersions react directly with matrix resin to deliver optimized composite performance under extreme exposure to water, ethylene glycol, and high temperatures.
---
Original Press Release:

Michelman Introducing Hydrosize® Link - Next Generation Polyurethane Fiber Sizing for Automotive Under-the-Hood Composites



CINCINNATI, OH – Michelman is introducing two unique polyurethane dispersions designed as fiber sizing for reinforced composites in automotive under-the-hood applications. Hydrosize Link dispersions react directly with the matrix resin, delivering exceptional composite performance under extreme exposure to water, ethylene glycol, and high temperatures, conditions increasingly typical in the narrow confines of modern engine compartments.



According to Dr. Rick Michelman, Executive Vice President, Chief Growth & Technology Officer at Michelman, "Our new Hydrosize Link U470 and U480 fiber sizings are testaments to Michelman's intense focus on polyurethane synthesis and controlled manufacturing. These new products solve critical problems and challenges encountered by fiber and composite manufacturers. Innovators from across the automotive industry supply chain have asked for specialized solutions that allow them to expand the use of high performance composites. This is what we have delivered. While fiber sizings account for as little as 0.2-0.3% of a finished composite part, Hydrosize Link solutions have an incredible impact on performance."



Hydrosize Link technology eliminates the fiber producer's step of adding secondary crosslinkers such as blocked isocyanates to the sizing bath.  This not only simplifies the fiber manufacturing process, but more importantly it allows better control over the desired degree of reactivity, and ultimately, composite performance. The two new grades differ in their level of reactivity.



Michelman will introduce Hydrosize Link at CAMX 2016, being held September 26-29, 2016 at the Anaheim Convention Center in Anaheim, CA, USA. Michelman will exhibit in booth G79.



About Michelman

Michelman is a global developer and manufacturer of environmentally friendly advanced materials for industry, offering solutions for the coatings, printing & packaging and industrial manufacturing markets. The company's surface additives and polymeric binders are used by leading manufacturers around the world to enhance performance attributes and add value in applications including wood and floor care products, metal and industrial coatings, paints, varnishes, inks, fibers and composites. Michelman is also well-known as an innovator in the development of barrier and functional coatings, as well as digital printing-press primers that are used in the production of consumer and industrial packaging, paper products, labels, and commercially printed materials. Michelman serves its customers with production facilities in North America, Europe and Asia, product development and technical service centers in several major global markets, and a worldwide team of highly trained business development personnel.



Client Contacts:



Worldwide:

Ms. Christy Randolph

Marketing Associate       

christyrandolph@michelman.com

+1 513 794 4225



Agency Contact:

Mr. Jeffry Caudill

Gingerquill, Inc.

President

jcaudill@gingerquill.com

+1 513 448 1140



Michelman Global Headquarters

9080 Shell Road

Cincinnati, OH  45236

+1 800 333 1723 (US & Canada)

+1 513 793 7766 (Worldwide)

+1 513 793 2504 (Fax)

michelman.com

michelman.com.cn

More from Fluid & Gas Flow Equipment