Polygon Adds Direct-Fired Heaters To Construction Drying Services Offering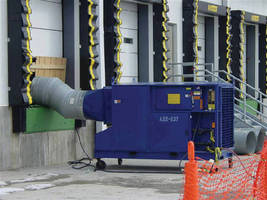 Units Offer Energy Efficient Heating Solution

(AMESBURY, MASS.,) - Polygon has added energy-efficient direct-fired heaters to its construction drying services offering to help general contractors and construction personnel maintain proper temperatures on jobs sites during the cold winter months.

"Winter construction projects present their own special challenges and heat is often needed to ensure that the project remains on schedule," said David Simkins, director - industrial services with Polygon. "These direct-fired heaters are built rugged and durable specifically for the construction industry's harshest winter conditions.

"Direct-fired heaters also are economical to operate compared to other conventional heaters because rental costs are lower and fuel costs reduced with unique controls that allow burner turndown; savings are typically 20 percent less than alternatives," added Simkins.

Simkins recommends supplementing direct-fired heaters with temporary humidity control systems such as Polygon's advanced desiccant dehumidification technology.

"Introducing heat into a cold environment can cause humidity and condensation - conditions that can potentially cause damage, disruption, schedule delays and occupant discomfort," says Simkins. "A combination of direct-fired heat and desiccant dehumidification technology will help contractors maintain proper temperature, relative humidity and ventilation on construction job sites, and keep schedules on track during the winter months.

"Contractors should seek a supplier that has various systems available and can provide estimates for heat requirements, rental and installation costs, and energy consumption," Simkins added.

For further information on construction drying services from Polygon, please email us_info@polygongroup.com or call 1-800-422-6379.

Polygon offers a full range of solutions for the prevention and mitigation of the effects of fire, water and humidity. With its North American headquarters in Amesbury, MA, the company provides 24-hour coverage, delivered by an international network of over 2,000 skilled employees in 15 countries to ensure a rapid, right first time response that mitigates loss and effectively manages cost. More information on Polygon can be found at www.polygongroup.us.


More from Non-Industrial Products