Polar King Walk-in Freezers and Coolers Earn Fabrication Certification Renewal from City of Houston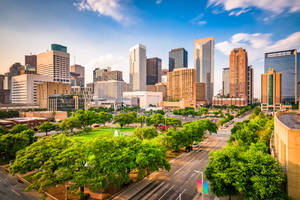 Fort Wayne, Indiana -- (September 27, 2022) Polar King International, Inc. announces the City of Houston granted a renewal fabrication certification for the company's walk-in coolers and freezers. This fabrication certification, achieved by meeting strict building guidelines, falls under Section 1704.2.2. of the City of Houston Building Code.
By exceeding the standards for compliance set forth by the City of Houston Building Code, Polar King coolers and freezers are approved for use in the toughest environments and conditions, including hurricanes, floods, and other severe weather events. Compliance with the City of Houston Building Code further proves the quality of the seamless construction methods used to manufacture Polar King walk-in cold storage units.
Polar King first received fabrication certification from the City of Houston in 2009, and this extension lasts through Aug. 15, 2023. The certification registration is No. 449.
All Polar King walk-in coolers and walk-in freezers are manufactured with an unfaced, closed-cell polyisocyanurate foam encased in fiberglass, both inside and out. This construction method and insulation material supply superior R-Values and lower maintenance costs. The seamless exterior also ensures cost-effective operation, even in the most intense heat.
In March, Polar King extended its Miami-Dade County approved certification through 2027.
For more information about Polar King, call (877) 224-8674 or visit www.polarking.com.
About Polar King International
The introduction of the Polar King outdoor walk-in freezer into the food service industry was the result of three generations of walk-in refrigeration technology and experience. Polar King's fiberglass, one-piece walk-in cooler is the natural evolution of the walk-in cold storage industry from the conventional metal panel constructed unit. In early 1982, Polar King began operations by constructing and shipping walk-ins from a modest 12,000 sq. ft. facility in New Haven, Indiana. As demand grew for outdoor fiberglass commercial walk-in coolers and commercial walk-in freezers, production was moved to a 204,000 sq. ft. facility located in Fort Wayne, Indiana. For 40 years, Polar King has provided thousands of walk-ins to single unit operators, chain restaurants, schools, health care facilities, government agencies and many other industries requiring dependable outdoor walk-in refrigeration. For more information, visit polarking.com or contact Polar King, 4424 New Haven Ave, Fort Wayne, IN 46803 USA at (877) 224-8674.