Pressure Sensors / Detectors / Transducers
Piezoelectric Sensor measures fast pressure transients.
Press Release Summary: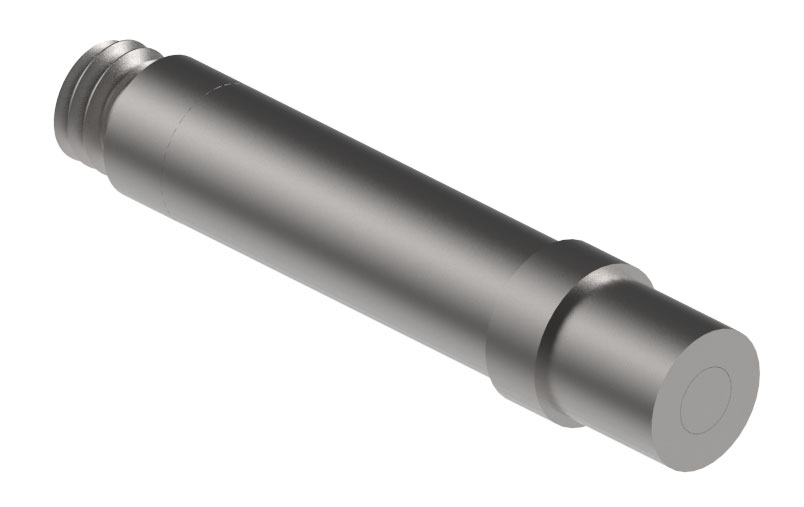 Model Series 2301B high frequency IEPE probe type pressure sensors feature 1 µsec rise time and acceleration compensation along with high natural frequency to minimize ringing induced by fast rise time inputs. Hermetically sealed series consists of 6 full scale range models, from 250-15,000 psi, in slender probe configuration with external clamp nut that has 5/16-24 mounting threads. Constructed with compression mode quartz crystals, units feature laser welded diaphragm design.
---
Original Press Release:

High Frequency IEPE Probe Type Pressure Sensors, Model 2301B Series



Chatsworth, CA (February 26, 2008) - Dytran Instruments, Inc. is pleased to introduce a new series of piezoelectric high frequency pressure sensors. Model series 2301B probe-type pressure sensors are designed to measure very fast pressure transients such as those encountered in field blast and shock tube applications. These sensors feature 1 micro second rise times and acceleration compensation along with a very high natural frequency to minimize ringing induced by very fast rise time inputs.

The 2301B series is being reintroduced to the testing community featuring a new laser welded diaphragm design.

Series 2301B is hermetically sealed and consists of 6 different full scale range models, from 250 psi to 15,000 psi, in a slender probe configuration with external clamp nut that has 5/16-24 mounting threads. These probe style sensors are physically
interchangeable in ports prepared for the one-piece probes with 5/16-24 external threads.

Model series 2301B is recommended for general purpose use and for replacement in installations where there is little chance that the probe will become stuck in the mounting port. The hollow clamp does not back the probe out of the port as with one-piece probes so it must be removed by pulling upward on the connector.

These instruments are constructed with compression mode quartz crystals for maximum rigidity and highest resonant frequency. A tiny seismic mass located within the crystal element works like an accelerometer canceling out the vibration effects of the
diaphragm and end piece.

View Online: www.dytran.com/go.cfm/en-us/content/category/9/PressureSensors/x?SID=

Download Product Datasheet: www.dytran.com/img/products/2301B.pdf

Company Information

Established in 1980, Dytran Instruments, Inc. is a leading manufacturer of piezoelectric and DC accelerometers, force and pressure transducers, and associated electronics. Dytran products are used extensively in aerospace, test and measurement
and industrial applications. Additionally, Dytran products are widely utilized for on-board measurements in a variety of aerospace, commercial, and military applications.

Dytran maintains a world-class manufacturing facility in Chatsworth (Los Angeles) California. This vertically integrated facility includes engineering, administrative, manufacturing, and automated machining capabilities. Dytran products are available
worldwide via a network of distributors and representatives.

Technical Contact:

Ken Supin

Application Engineer

Dytran Instruments, Inc.

Tel: 818-700-7818

Fax: 818-700-7880

info@dytran.com

Website: www.dytran.com

More from Sensors, Monitors & Transducers