Perle Systems Grows Market Share in Smart Transportation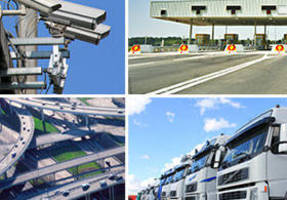 Perle reports 30% increase in sales as investments in Intelligent Transportation Systems ( ITS ) continues to grow.



NASHVILLE, TN - One market that was not significantly impacted by the economic downturn was transportation. In fact, the long-term outlook for the transportation industry is estimated to be USD 46.72 Billion in 2015 and is projected to reach USD 138.76 Billion by 2020, growing at a CAGR of 24.3% from 2015 to 2020.



"Technology plays a key role in reducing congestion and expanding mass transit," says John Feeney, COO at Perle Systems. "Perle has always had a solid customer base in the transportation industry, but in the last few years we have seen explosive growth as more advance equipment like CCTV cameras, RFID tags and readers, and sensors are being integrated into the smart infrastructure."



Perle Device Networking products are integrated into an extensive range of transportation applications. Whether it be Rail Signals and Switches, Dynamic Message Signs, Amber Alerts or Flight Arrival/Departure Displays, they all use Perle to monitor and manage transportation and travel. For example, Perle Device Servers enabled the Department of Transportation (DOT) to extend Electronic Variable Message Signs (VMS) on more arterial roads. The French SNCF National Railway integrated Perle Serial Cards to enable real-time information for travellers by means of video monitors.

More from Software