Patented Single-Point Concentricity Feature Steals Show at Wire & Cable Expo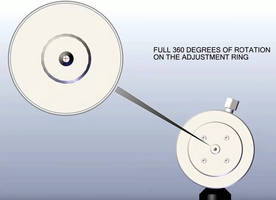 Guill Exhibits at Interwire 2017, Manufacturers Look to Partner to Maximize ROI
Atlanta, Georgia: Rhode Island-based Guill Tool & Engineering Company exhibited at the 87th annual Interwire 2017 from May 9-11. According to The Wire Association International, Inc., the expo includes exhibiting companies, speakers, and visitors from more than 50 countries.
"Our booth was packed during the show - especially on the first day. Most visitors were already familiar with Guill's existing tooling, so it was the new Single-Point that was getting everyone's attention. There's nothing in the industry like it," said RJ Masse, Sales Representative Manager, Guill Tool & Engineering.
Guill's new Single-Point Concentricity feature is retrofittable to most existing heads and available for new heads as well. With this added feature, extrusion lines can achieve faster changeovers, reduced waste, and greater product performance. Guill will exhibit next at Medical Tubing 2017 in Woburn, MA from October 10-11.
About Guill Tool & Engineering Co.: Guill Tool & Engineering has supplied extrusion tooling for many industries since 1962, beginning with wire & cable and expanding to medical, automotive, hose & pipe, compounding, packaging and wood composite. Guill specializes in multi-layer tube and hose, having developed patented features for controlling layer tolerances and concentricity, leading to material cost savings. All Guill products are manufactured in the USA in an ISO 9001 registered facility.
Contact
Bill Conley
Sales Manager
Telephone 401.828.7600
Email: bconley@guill.com
Website: www.guill.com
Guill Tool & Engineering
10 Pike St.
West Warwick, RI 02893
More from Materials