Particle Characterization System allows user-defined light settings.
Press Release Summary: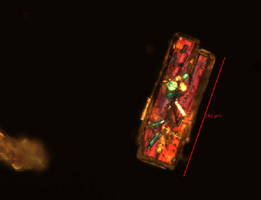 Morphologi G3 Particle Characterization System provides statistically significant image data for thousands of particles in one measurement. Automated system delivers particle size and shape information for wet and dry samples and also analyzes foreign particulate matter collected on filters. In addition to user-defined light settings and automated dark-field measurements, its software offers reanalyze function that enables application of filters, classes, and rebinning of data to multiple records.
---
Original Press Release:

New Software for Malvern's Morphologi G3 Puts Particles in a Different Light!



Malvern, UK: Malvern Instruments has released a new version of software for the company's Morphologi G3 particle characterization system. This fully automated image analysis-based system delivers particle size and shape information for wet and dry samples, and for the analysis of foreign particulate matter collected on filters. Among the new applications in the version 7.40 software are facilities for user-defined light settings and automated dark-field measurements, further extending the range of applications for which the Morphologi G3 can be used. A new reanalyze function enables the application of filters, classes and the rebinning of data to multiple records, for improved productivity and workflow.

With the new software, Morphologi G3 users can now more closely define their own light settings in the standard operating procedures (SOP), allowing for darkfield and polarizer measurements. The Version 7.40 software also introduces a polygonal selection tool for tighter definition of size and shape classes, and a circular area selection tool for more accurate analysis of particulates on filters.

The Morphologi G3 automated particle characterization system provides statistically significant, high-quality image data for thousands of particles in one measurement. For further information on the system and its software please visit www.malvern.com/morphologi

Malvern, Malvern Instruments and Morphologi are registered trademarks of Malvern Instruments Ltd

About Malvern Instruments

Malvern Instruments is a market leader in measuring performance controlling material properties. These include particle size, particle shape, zeta potential, molecular weight, size and conformation, rheological properties and chemical identification. Malvern delivers the systems, support and expertise that ensure the analytical integrity and productivity needed to drive research, development and manufacturing.

Malvern's measurement solutions for scientists, technologists and engineers advance continually through customer collaboration. Complementary materials characterization systems deliver inter-related measurements that reflect the complexities of particulates and disperse systems, nanomaterials and macromolecules. Combining intelligently implemented technologies with in-depth industry applications knowledge and support, Malvern provides customers with the competitive advantage they demand.

Headquartered in Malvern, UK, Malvern Instruments has subsidiary organizations in all major European markets, North America, China, Japan and Korea, a joint venture in India, a global distributor network and applications laboratories around the world. www.malvern.com

USA contact:

Marisa Fraser, Malvern Instruments Inc.

117 Flanders Road, Westborough, MA 01581-1042 USA

Tel: +1 508 768 6400 Fax: +1 508 768 6403 marisa.fraser@malvern.com

Please send sales enquiries to:

Alison Vines, Malvern Instruments Ltd

Enigma Business Park, Grovewood Road, Malvern, Worcestershire WR14 1XZ UK

Tel: +44 (0) 1684 892456; Fax: +44 (0) 1684 892789 salesinfo@malvern.com

More from Materials