Packet Capture Appliance identifies network vs. server problems. .
Press Release Summary: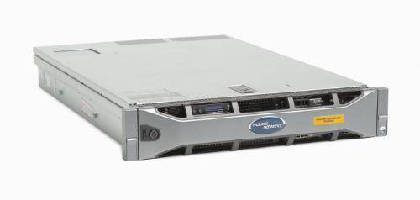 Incorporating visual fault domain isolation technology, Network Time Machine(TM) v8 graphically identifies where problems exist while providing 100% stream-to-disk capabilities with deep packet inspection at rates greater than 10 Gbps. In addition to identifying server versus network problems, user interface features user-configurable dashboards that identify and display key performance metrics with drill-down capability into root cause analysis.
---
Original Press Release:

Fluke Networks' Version 8 Network Time Machine Reduces Finger-Pointing, Accelerates Problem Solving



New Functions Create All-in-one, 100 Percent Packet Capture Appliance; Eliminate Debate of 'Is it the Network or the Server?'

LAS VEGAS, -- CISCO LIVE -- Fluke Networks today announced a new version of its leading Network Time Machine(TM), with new capabilities that make it the first* all-in-one, plug-and-play appliance that provides both instant identification of network versus server problems and root cause analysis of network and application problems.

The new features in version 8 incorporate the Company's proprietary visual fault domain isolation technology that graphically identifies where problems exist - all while continuing to provide 100 percent stream-to-disk capabilities with deep packet inspection at rates greater than 10 Gbps for more detailed analysis in a single appliance.

"'Is it the server or the network?' That's the No. 1 question network professionals tell us they need to answer as part of any troubleshooting scenario," said Gary Ger, vice president of enterprise network analysis, Fluke Networks. "Version 8 takes our Network Time Machine platform's performance to the next level not only by answering this question in a fraction of the time, but by doing so in the form of a single, simple appliance that does not require multiple servers, complex deployment scenarios and continuous configuration and maintenance."

In addition to instantly identifying server versus network problems, the new user interface features user-configurable dashboards that automatically identify and display key performance metrics with instant drill-down capability into root cause analysis.

The software, a free upgrade for existing customers with an active support agreement, is available immediately.

About Network Time Machine

Network Time Machine(TM) is a high-performance appliance for critical link analysis, storage for data forensics and back-in-time troubleshooting, including the following features and options:

-- ClearSight(TM) Analyzer, with application-centric analysis that automatically analyzes application flows and can drill down to identify the root cause issues

-- QoS metrics, statistics and trending charts of application and flow level for buffered and historical data

-- Best-in-class, real-time Video/Voice over IP metrics and troubleshooting for enterprise networks

-- Independently certified performance in excess of 10 Gbps

-- Portable and rack mount versions

For more information, please visit www.flukenetworks.com/ntminfo.

About Fluke Networks

Fluke Networks provides innovative solutions for network installation, monitoring and analysis within global enterprises and carriers. The company's comprehensive line of solutions provides network installers, owners, and maintainers with superior vision, combining speed, accuracy and ease of use to optimize network performance. Headquartered in Everett, Washington, the company distributes its products in more than 50 countries. More information can be found by visiting Fluke Networks' web site at www.flukenetworks.com or by calling (800) 283-5853.

* Based on Fluke Networks' market research of current network recorder solutions for enterprise network performance analysis.

Web Site: www.flukenetworks.com