Packaging Branding Effects enable unique design options.
Press Release Summary: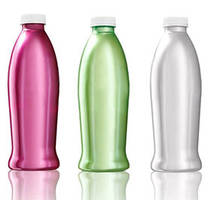 Creating depth and texture on flat surfaces, IM3D Surface Imagery Technology promotes branding options for packaging, personal electronics, and other applications. Impress™ High Gloss, Metallic Effect Concentrates provides packaging with ultra-glossy, metallic effect. Also available, LubriOne™ Wear-Resistant Solutions come in specialty engineered material formulations that extend use and durability in such applications such as gears/bearings and eliminate need for external lubricants.
---
Original Press Release:
PolyOne Launches New Specialty Technologies at K 2016 Trade Show
CLEVELAND -- At this week's triennial K Show in Dusseldorf, Germany, PolyOne Corporation (NYSE: POL) is showcasing new specialty technologies that have been added to its comprehensive polymer materials and services portfolio.

Each of the new offerings were developed specifically to add value to PolyOne's customers, through design enhancement, end-product differentiation and ease of manufacturability.  Three examples of specialty materials that PolyOne is launching at K 2016 include:

IM3D Surface Imagery Technology, launched in collaboration with Merck KGaA (Darmstadt, Germany), creates the appearance of depth and texture on flat surfaces, offering an exciting new branding experience for packaging, personal electronics and other applications.

Impress™ High Gloss, Metallic Effect Concentrates, which give packaging an attention-grabbing look with an ultra-glossy metallic effect.

LubriOne™ Wear-Resistant Solutions, which are now available in new specialty engineered material formulations that extend use and durability in applications such as gears and bearings, eliminating the need for oil and other external lubricants.

"K Show provides an excellent opportunity for PolyOne to collaborate with many of our existing customers and to introduce some of our latest technologies to new customers also," said Michael Garratt, chief commercial officer, PolyOne Corporation. "With more than 200,000 attendees expected from around the world, we are poised to demonstrate the passion we have for material science and polymer formulation that can help manufacturers design and innovate for the future."

About PolyOne
PolyOne Corporation, with 2015 revenues of $3.4 billion, is a premier provider of specialized polymer materials, services and solutions. The company is dedicated to serving customers in diverse industries around the globe, by creating value through collaboration, innovation and an unwavering commitment to excellence. Guided by its Core Values, Sustainability Promise and No Surprises PledgeSM, PolyOne is committed to its customers, employees, communities and shareholders through ethical, sustainable and fiscally responsible principles. For more information, visit www.polyone.com.

To access PolyOne's news library online, please go to www.polyone.com/news

CONTACT: Investor Relations Contact: Eric R. Swanson, Director, Investor Relations, PolyOne Corporation, +1 440-930-1018, eric.swanson@polyone.com; Media Contact: Kyle G. Rose, Vice President, Corporate Communications, PolyOne Corporation, +1 440-930-3162, kyle.rose@polyone.com
More from Packaging Products & Equipment