Overmolding Printed Circuit Board Assemblies (PCBA's)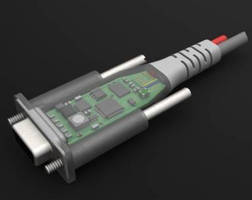 Printed circuit boards Assemblies (PCBA's) have been around since the early 1900's and have become common place in most electronic devices used today. PCBA's are designed and used in a wide array of applications because of their size and ability to work with peripheral devices.

Since PCBA's are so functional and dynamic they are integrated into many custom and unique assemblies. Given that PCBA's are sensitive to certain environments and not designed to be exposed to the elements some type of protective barrier is common. Two options that provide protection as well as aesthetics are done through an injection overmold process.

The first option is to overmold directly over the PCBA assembly. This option gives a more streamline appearance and can be customized with logos, custom colors and overall design of the overmold.

The second option is to provide a more protective barrier to the PCBA by encapsulating it with a Lexan encapsulation (cap). Lexan is a hard durometer resin that can withstand harsh applications. The cap is designed to house the PCB and provide a protective shell to any sensitive components. Once a cap is made; that can then be overmolded with the same options as the direct overmolding process allows.

When dealing with ESD and physically sensitive components like PCB's its important to have the correct training and know how. A company that specializes in the overmolding of PCBA's is ISC Engineering. ISC has developed overmold solutions for PCBA's in a wide array of markets ranging from medical to aerospace. ISC's know how and vertically integrated business makes them a one stop shop solution for your PCBA project. To learn more visit overmoldtooling.com, or contact mdavis@iscengineering.com.

More from Construction Equipment and Supplies