Oil Resistant Gasketing for the CS-1 Sifter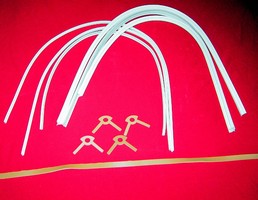 Sifter Parts & Service, Inc., Wesley Chapel, FL, now stocks oil resistant Nitrile gasketing for use on the CS-1 sifter decks. Nitrile has a higher resistance to oils and acids than natural rubber. This helps increase the life of your gasketing and reduces the maintenance and down time. Nitrile is a food grade rubber that makes it especially well suited to the baking and spice industries.

Visit www.sifterparts.com
E-mail Info@sifterparts.com or call 800-367-3591 for a free quote.


Related