Oil-Free Compressors range from 30-450 scfm.
Press Release Summary: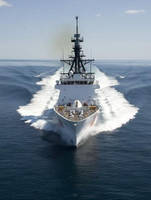 With zero oil consumption and zero oil contamination, STAR Series is environmentally friendly and requires minimal maintenance. Drained fluids contain no hazardous materials and can be disposed of without environmental concern. Oil-free compressors will provide optimal results for U.S. Coast Guard Offshore Patrol Cutters as well as U.S. and foreign navies.
---
Original Press Release:

RIX Industries Expands Line of Environmentally Friendly STAR Series Oil-Free Compressors: Unveiling Anticipated at IMDEX Asia 2015



BENICIA, Calif. -- RIX Industries has amplified a competitive edge by expanding their state-of-the-art, oil-free STAR Series design. The environmentally friendly compressors range from 30 to 450 SCFM offering unprecedented value, reliability and performance. Environmental features include zero oil consumption and zero oil contamination with high reliability and minimum maintenance. Drained fluids contain no hazardous materials and can be disposed without environmental concern, resulting in game-changing results for the new U.S. Coast Guard Offshore Patrol Cutters (OPC) as well as U.S. and foreign navies.



RIX Industries is set to debut their unprecedented STAR Series product line this year at IMDEX Asia 2015. According to market analyst firm, AMI International, the Asia Pacific region is expected to spend upwards of US$200 billion on new ships and submarines by 2032. This number would make up roughly 25 percent of the global projected new ships market, making it a critical time for RIX Industries to tap into the marketplace. "With RIX Industries strategically positioned at the heart of the fast-growing global maritime industry, the STAR Series debut at IMDEX Asia is well-poised to capitalize on exponential growth in the region," said Terry Allvord, USN (Ret.), Manager of Business Development at RIX Industries.



Since 1878, RIX Industries has been manufacturing a wide range of reciprocating piston compressors for industrial gases and breathing air. Demanding applications have propelled RIX to become a trusted leader in oil-free high pressure technology. RIX Industries' markets span a wide range, including but not limited to industrial gas companies, refineries and chemical plants, offshore oil platforms, commercial diving, OEM's, SCUBA tank filling, and Government Agencies. Although RIX has a number of standard compressor products, the company routinely supplies units to customers with custom applications. RIX Industries' mission is to design and produce systems that provide reliable and economic benefits to its customers. With 80% of sales coming from repeat customers, the RIX reputation of reliability, innovation and experience continues to speak for itself. 



The 10(th) International Maritime Defence Exhibition and Conference (IMDEX Asia) will be held May 19-21, 2015 at the Changi Exhibition Centre. For more information please contact:



CONTACT:

Manager, Business Development

Terry Allvord

tallvord@rixindustries.com

707.553.3297



Web Site: http://www.rixindustries.com

More from Electrical Equipment & Systems