Nu Flow Broadens Scope of Work by Offering Spin Casting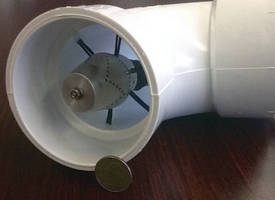 SAN DIEGO, CA - Nu Flow has broadened its scope of pipe lining work by adding spin casting technology to its tool belt.

Belco Pipe Restoration, a Nu Flow licensee in Commack, New York, recently lined 2,000 feet of a 8"-wide potable water main using spin casting technology. This unique technology sprays a NSF61-approved epoxy liner via spinning robotics, to coat the inside of large potable pipes in-place.

"This key technology certainly fills a void that Nu Flow can bring to its customers," Nu Flow CEO Cameron Manners said.

Belco is the leading pipe restoration company in the New York Tri-State area and is Nu Flow's partner for large diameter, potable applications that range from 10" to 36".

For more information about Belco, visit www.belcopipe.com

About Nu Flow

Nu Flow is the global leader for the small diameter pipe lining industry, with 300+ worldwide licensees, including a presence in five continents. The Nu Flow Companies manufacture and install innovative, non-invasive, eco-friendly technologies for the restoration of failing pipe systems. Nu Flow is the only small diameter pipe lining company to provide dual lining technologies from a single source and is master licensee for the longest time-tested small diameter epoxy lining in North America. Pipe rehabilitation applications domestically and internationally include but are not limited to residential complexes, commercial multi-story structures, industrial and government facilities, hospitality and medical facilities, oil rigs, maritime vessels and underground utilities. For more information, visit www.nuflowtech.com.


More from Mounting & Attaching Products