Now Spymaster Pro is Compatible with Latest Android PIE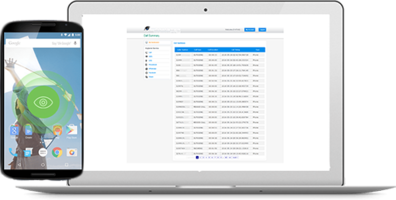 USA, August 12, 2019 - Spymaster Pro continues its efforts to provide uninterrupted services to its customers. As a part of such efforts, it is happy to announce that now its software will run compatible with the latest version of the Android operating system, Android Pie.
This, in turn, ensures that all the latest mobile devices that have recently been updated to Pie update of Android operating systems remains compatible with Spymaster Pro. The customer using the older versions of the Android OS have no reason to worry. Their devices are still compatible with the software.
Along with the Android Pie launch, Spymaster Pro has also launched a host of additional features to add to the customer's experience
The new update now allows the customers to now listen to all the calls exchanged from the target device. This will ensure you get precise information on their conversations and not just call details.
Sim change is a big help to get information on the target device if it gets lost or in case of any suspicious activity on the target device. With the latest update, you will get instant notifications whenever a sim changes device.
The latest provides instant notifications whenever there is any activity on the target device. All the information is stored in the dashboard.
With the latest update, the software can now take regular screen-shots of the target device screen.
Instagram, Snapchat Tracking
Instagram and Snapchat are two of the most prominent social media platforms of the world. The latest update will allow you to track the account of the target user on both of them with complete details from your dashboard.
Tinder is a site that is becoming the biggest example of a blessing and a curse in a social media app. The latest update will tell you if your partner is cheating using Tinder chats.
Hike, Kik, Line chats Tracking
Like Whatsapp, Facebook messenger and other chat sites, you can now also track these three new chat platform with details.
Spymaster Pro provides these services with 30 days backup of all the information available directly in the dashboard. Mobiles are a double edged sword after all and as such remote monitoring becomes critical.
Spymaster Pro is not just compatible with Android Pie but also with the latest version of iOS 12.4 too. Its user interface has been praised by many as very user-friendly and easily accessible even to the least tech-savvy person.
It has been declared to be one of the most cost-effective spy apps in the market, and the company is trying its full to add new features without affecting the price much. The team is hard on work to prepare the software to iOS 13 and Android Q, the future updates of iOS and Android respectively over the coming months.
Visit the Spymaster Pro website for more details.
Press contact:
Country of origin: USA
E-mail: [email protected]
Phone Number: +16016331200