Notebook Computer offers hard drive protection.
Press Release Summary: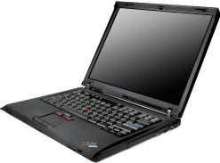 Think Express models of ThinkPad R50 notebook computers feature Intel Pentium M processor at 1.4, 1.5, or 1.6 GHz with Intel SpeedStep technology and 1.0 MB of on-board L2 cache. They include Intel PRO/Wireless network connection 802.11, Intel 855 PM chipset, and 56 K V.90 modem. Choice of 14.1 in. XGA TFT display or 15.0 in. XGA or SXGA+/IPS TFT display is available. Active Protection system helps protect HDD from damage caused by shock.
---
Original Press Release:

New IBM Think Express Models of the ThinkPad R50 Notebook Include a One-Year Limited Warranty


At a glance
New Think Express models of the ThinkPad R50 notebook have the following features:
o Powerful Intel Pentium M processor at 1.4, 1.5, or 1.6 GHz with enhanced Intel SpeedStep technology and 1.0 MB of on-board o L2 cache
o Wireless upgradable on selected models
o IEEE 1394 port on selected models
o 11a/b/g Wi-Fi wireless and Bluetooth wireless technology on selected models
o Intel Centrino Mobile technology on selected models
o UltraConnect(TM) antenna (requires Internet access, not included)
o Ultrabay Enhanced modular drive bay
o Support for optional ThinkPad Dock II, ThinkPad Mini-Dock, or o ThinkPad Port Replicator II
o PC Card slot (type 1, 2, and 3 compatible)
o Brilliant 381-mm (15-inch) active matrix FlexView display
o Integrated Intel 10/100 Ethernet or Intel PRO/1000 Gigabit Ethernet
o 56 K V.90 modem (V.92-designed)
o RJ-45 and RJ-11 connectors; two USB 2.0 ports; infrared port
o Embedded Security Subsystem 2.0, Trusted Computing Group (TCG)-compliant (requires download of security software from IBM); EasyServ on-site pickup and delivery; IBM Universal Manageability (UM) solutions
o HelpCenter 800-IBM-SERV (426-7378)
o Windows XP Professional and selected applications installed

Overview
New models of the Think Express R50 notebook include new Intel(TM) processors for exceptional computing power at an affordable price. The system includes a one-year warranty.

Feel the power
o Intel Centrino Mobile technology on selected models
o Intel Pentium(TM) M processor
o Intel PRO/Wireless network connection 802.11b
o Intel 855 PM chipset
o Powerful Intel Pentium M processor at 1.4, 1.5, or 1.6 GHz with enhanced Intel SpeedStep technology and 1.0 MB of on-board L2 cache
o 56 K V.90 modem (V.92-designed)
o Intel PRO/Wireless network connection 802.11b or IBM a/b/g Wi-Fi wireless on selected models
o Microsoft(TM) Windows(TM) XP Professional and selected applications installed
o System memory expandable to a maximum of 2 GB

Count the benefits
o Sleek design; 34 to 37 mm (1.35 to 1.46 in) or 37 to 40 mm (1.46 to 1.58 in) slim

o 358.1-mm (14.1-in) XGA TFT display or 381-mm (15.0-in) XGA or SXGA+/IPS TFT display

o Choice of ATI Mobility Radeon 7500 or 9000 video chipset on selected 15-in models

o 8x/3x DVD8 or 24x/24x/24x/8x maximum CD-RW/DVD-ROM Ultrabay(TM) Enhanced drive

o 40 GB or 60 GB HDD10

o Access IBM button; ThinkLight® keyboard light; individual volume up, down, and mute buttons

o UltraNav(TM) dual-pointing system, featuring TrackPoint® and customized touch pad for the ultimate in pointing flexibility

o RJ-45 and RJ-11 connectors; standard ports including S-Video out

Exciting new technology
IBM Active Protection system, a ThinkVantage(TM) technology, helps protect your HDD from some damage that could be caused by shock. A system board-mounted sensor continuously monitors your ThinkPad® notebook for sudden movement, and temporarily stops the HDD when a fall or similar damage event is predicted.

Optional ImageUltra(TM) services

Selected ThinkPad notebooks are enabled for ImageUltra. For more information, visit:
http://www.pc.ibm.com/us/accessories/services/imageultra.html

Excellent service
EasyServ on-site pickup and delivery

One-year limited warranty with 24-hour, 7-day-a-week HelpCenter® support for warranty issues during the warranty period (response times may vary)

Planned availability date
October 14, 2003

More from Materials