Nose Cone ensures sound measurement quality.
Press Release Summary: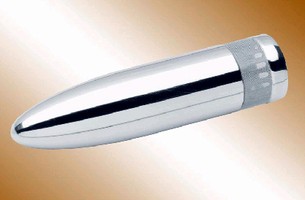 Designed for use with ½ in. condenser test and measurement microphones, Model 079B21 features aerodynamic shape to minimize noise due to wind and other high-speed laminar flows, while permitting sound intended to be measured to pass through. Cone also protects diaphragm from sand, dirt, and other contaminates that might be picked up and directed toward microphone by wind. Typical applications include wind tunnel testing and outdoor environmental testing.
---
Original Press Release:

Nose Cone Protects Microphone and Ensures Sound Measurement Quality



July 13, 2006, Depew, NY, USA- The Vibration Division of PCB® Piezotronics, Inc. introduces a new accessory model to its acoustic product line. Model 079B21 is a Nose Cone designed to be used with ½" (6 mm) condenser test and measurement microphones. The 079B21's aerodynamic shape is designed to minimize noise due to wind and other high-speed laminar flows, while permitting the sound intended to be measured to pass through. Another advantage of the nose cone is its ability to protect and minimize damage to the diaphragm due to sand, dirt and other contaminates that might be picked up and directed toward the microphone by the wind. Typical applications are wind tunnel testing and outdoor environmental testing.

In addition to this product, PCB offers a complete line of modern prepolarized (0V) and traditional externally polarized (200V) microphones to go along with our value oriented array electret microphones and acoustic related accessories, to service most sound pressure, NVH or holography, acoustic test and measurement application.

For additional information, contact the Vibration Division of PCB Piezotronics, Inc., toll-free, at 888-684-0013; E-mail: vibration@pcb.com; or fax at 716-685-3886. For other PCB products, contact PCB directly at 716-684-0001, or visit our web site at www.pcb.com.

PCB is a registered trademark of PCB Group, Inc.

PCB PIEZOTRONICS, INC. - VIBRATION DIVISION
3425 Walden Avenue, Depew, New York 14043-2495 USA
Toll Free: 888-684-0013 Fax: 716-685-3886
24-hour SensorLineSM: 716-684-0001
E-mail: vibration@pcb.com
Web site: www.pcb.com
ISO 9001:2000 Certified
A2LA Accredited to ISO 17025

CONTACTS:

MEDIA INQUIRIES/SALES LEADS
Andrea Mohn
Marketing Coordinator
PCB Piezotronics, Inc.
3425 Walden Avenue
Depew, NY 14043-2495 (800) 828-8840 ext. 2216 Fax: (716) 684-0987
E-Mail: mktg@pcb.com

TECHNICAL
Mark Valentino
Acoustics Product Manager
Vibration Division
3425 Walden Avenue
Depew, NY 14043-2495
(888) 684-0013 ext. 2437
Fax: (716) 685-3886
E-Mail: mvalentino@pcb.com

More from Controls & Controllers