Cleaning Compounds and Chemicals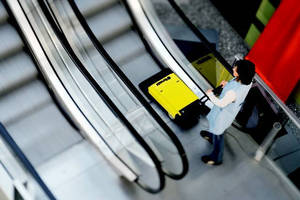 The BR ESC Escalator Cleaner from Tornado® is a nifty and effective escalator cleaning system.



Simply place the unit at the base of an escalator, and the BR ESC takes it from there.



With a choice of nylon or Tynex brushes (for added cleaning power and agitation) and a powerful vacuum motor, the BR ESC thoroughly cleans all types of escalators in any facility.



To make your job even easier, the unit offers automatic brush-height adjustment for uniform cleaning as well as easy-to-change disposable bags.



For more information, visit www.tornadovac.com or call toll-free: 800-VACUUMS.