Newly Updated Telecom Solutions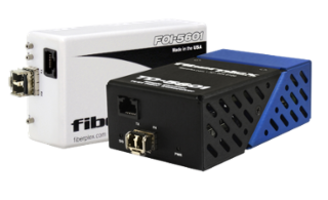 At FiberPlex Techologies, we have a two fold mission. To continually innovate with fiber technology like our audio, video and routing solutions, while simultaneously creating products which solve problems and extend the life of legacy copper systems. As such, we are proud to announce the release of three newly updated products for extending standard telecom interfaces.
We have updated our S/T ISDN, T1 and E1 interfaces to feature a tranparent copper interface that is encoding agnostic, may utilize an optional SFP optical interface, and ported the units to our TD packaging to accomodate a variety of industrial mounting options.
4-wire S/T-Interface ISDN communications
The FOI-5601 and TD-5601 provide isolation and extension of a 4-wire BRI ISDN interface. Features include0:
Data Rate: 192 kbps
Compliant with: o CCITT I.430 o ANSI T1.605
Supports ISDN BRI (Basic Rate Interface) services, also known as BRA (Basic Rate Access)
2B+D data passes transparently
T1 to Fiber Conversion
The FOI-5401 and TD-5401 provide isolation and extension of a T1 interface. Features include:
Data Rate: 1.544 Mbps
Supports ISDN PRI (Primary Rate Interface) services, also known as PRA (Primary Rate Access)
23B+D data passes transparently
E1 to Fiber Conversion
The FOI-5402 and TD-5402 provide isolation and extension of an E1 interface. Features include:
Data Rate: 2.048 Mbps
Supports Euro ISDN PRI (Primary Rate Interface) services, also known as PRA (Primary Rate Access)
30B+D data passes transparently
FiberPlex Technologies, LLC
10840-412 Guilford Rd
Annapolis Junction, MD 20701 USA
More from Laboratory and Research Supplies and Equipment