Newlons International Named Dealer for Barko Hydraulics Forestry Equipment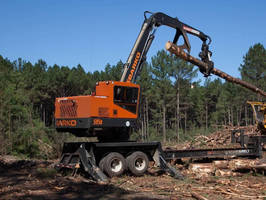 ELKINS, W.Va. - Barko Hydraulics, LLC announces the addition of Newlons International Sales, LLC to its dealer network for all forestry equipment product lines. Located in Elkins, West Virginia, Newlons will carry Barko equipment for all of West Virginia and two counties in Maryland.



"We are excited to welcome Newlons International to the Barko team," said John Janiro, Barko's Director of Sales, Eastern Region. "We're confident that Newlons will provide excellent service to owners of existing Barko equipment in the field, as well as increase new machines sales in their territory."



Newlons International was founded in 1958 and has been a dealer for International trucks since 1968. The company has also carried agricultural, construction and other industrial product lines at various times throughout its history. Newlons will carry the full line of Barko forestry products, including loaders, harvesters and feller bunchers, industrial wheeled tractors, forwarders and biomass chippers.



"I think it's going to be a great partnership," said Chad Newlon, manager at Newlons International. "Barko has long had a tremendous following in our area, and I've already seen a lot of interest in the new B-Series loaders we have in stock. I feel like there's a really good market here and a terrific opportunity for Barko and Newlons to grow business together."



Barko Hydraulics, LLC is part of the Pettibone, LLC Heavy Equipment Group. Founded in 1963, Barko has consistently led the industry with innovative solutions to the forestry, scrap and construction markets, including industrial tractors, crawlers, handlers, loaders, forwarders, chippers and harvesters. For more information, call 715-395-6700 or visit www.barko.com.

Related