AC Motor Controllers and Drives
Newest Additions to Magnetek's Elevator Drive Family to Debut at NAEC 2014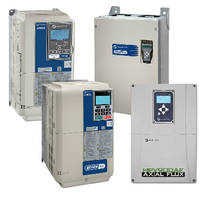 MENOMONEE FALLS, Wis. – Magnetek, Inc. (NASDAQ: MAG), a leading designer and manufacturer of elevator drives, will be exhibiting their new Quattro® Cube AC Elevator Drive, HPV® 900 AF Elevator Drive, M1000 Elevator Drive, and next generation RegenAC™ Regenerative Braking Product at NAEC's 65th Annual Convention and Exposition being held on September 8-11 in San Antonio, Texas. Recognized as "the" drive supplier to the elevator industry, Magnetek's products provide superior performance, reliability, and energy savings, all of which reduce costs for elevator system modernizations or component upgrades.



Visitors to Booth 1014 will learn how Magnetek's regenerative controls save energy and money while improving reliability in both new installations and elevator modernization projects. The Company's Quattro AC Cube will be on display. This integrated regeneration drive includes the same components as a full-size Quattro, minus the full-size enclosure, and is designed to meet today's growing demand for green building solutions. When modernizing an MRL system featuring an axial flux PM machine, attendees can view Magnetek's HPV 900 AF drive, a practical, affordable solution for optimal elevator performance. Also on display will be Magnetek's newest drive, the M1000. The M1000 has been tested with innovative technology to provide over 70,000 hours of maintenance-free operation of induction and permanent motor applications. Finally, Magnetek will debut their high-performance RegenAC unit, which offers the latest regenerative technology, along with higher current capacity for use with larger motors, and can be added to existing AC drive installations for increased energy savings. 



Based on the operating characteristics of customers' elevators, Magnetek's Energy Savings Calculator, which will be available at the Company's booth, can generate a quantitative comparison of an existing installation with the same elevators, post modernization, to determine potential energy savings of the proposed project. "With the assistance of our Energy Savings Calculator, customers will be able to estimate the savings they will realize through the use of Magnetek products in an elevator modernization," said Ed Butte, Magnetek's director of elevator and mining. "Visitors will have the opportunity to sign up for our Energy Savings Calculator at the show and learn about the energy savings that can be achieved by modernizing elevator systems."



Additionally, Don Vollrath, Magnetek principal engineer, will be presenting an educational session, Avoiding Trouble with Retrofit Drive Installations, from 11:15-12:15 pm Central Daylight Time on Wednesday, September 10th.



For more information about Magnetek's expanding line of energy saving elevator products, visit www.elevatordrives.com.



About Magnetek

Magnetek, Inc. is a leading provider of Energy Engineered® digital power and motion control systems used in elevator, overhead material handling, and mining applications. The Company is the world's largest independent builder of highly integrated digital motion control systems for high-rise, high-speed elevators. Magnetek is North America's largest supplier of digital drive systems for industrial cranes, hoists, and monorails, and is a leading provider of radio remote controls, motors, braking and collision avoidance subsystems. Magnetek is also a leading independent supplier of digital motion control systems for underground coal mining applications. Headquartered in Menomonee Falls, Wis., in the greater Milwaukee area, Magnetek operates manufacturing facilities in Pittsburgh, Pa., and Bridgeville, Pa., as well as Menomonee Falls.

More from Communication Systems & Equipment