New ZhagaHub Consolidates All Latest Information on Specifications
Press Release Summary: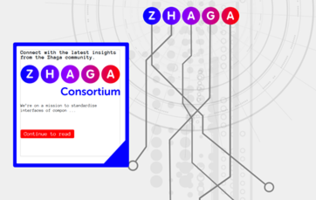 Platform explains how to get it done when user wants to certify product
Informs where to meet Zhaga experts and what can be expected in upcoming months
---
Original Press Release:
ZhagaHub – New Platform Online
Piscataway, NJ, USA – 30 June 2020 -- Zhaga has launched ZhagaHub - a platform that consolidates all the newest information on specifications, the reason for their launch and the latest certified products.
If you want to certify products, the platform explains how to get it done. It also informs where to meet Zhaga experts and what can be expected in upcoming months.
Check out www.zhagahub.org and follow us on Twitter and LinkedIn with #ZhagaHub and #ZhagaBooks.
For Further Information, Please Contact:
Axel Baschnagel, Marketing Communications, marcom@zhagastandard.org
About Zhaga
Zhaga is a global association of lighting companies that is standardizing interfaces of components of LED luminaires,
including LED light engines, LED modules, LED arrays, holders, electronic control gear (LED drivers), connectors and sensor and/or wireless communication modules.
This helps to streamline the LED lighting supply chain, and to simplify LED luminaire design and manufacturing.
Zhaga continues to develop specifications based on the inter-related themes of interoperable components, smart and connected lighting ,and serviceable luminaires. For more information, visit www.zhagastandard.org. 
More from Machinery & Machining Tools