Transaction Processing Systems
New TransactionLinkONE Payment Solution Comes with Improved Reliability and Scalability
Press Release Summary: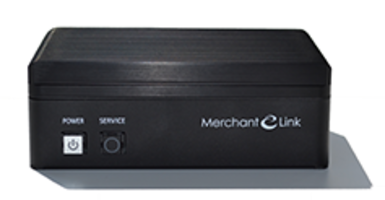 The TransactionLinkONE™ Hardware/Software Solution is suitable for merchant environments across retail, lodging, and hospitality industries. This device can be used for multi workstation sites and comes with robust memory and processing systems. The TransactionLink™ enables merchants to securely process payments via merchant link gateway. The device can be integrated with various store level retail POS systems and supports number of interface options. The TransactionLinkONE protects merchants from card-present fraudulent transactions.
---
Original Press Release:
Merchant Link Introduces TransactionLinkONE™ - The Next Generation has Arrived
TransactionLinkONE™ leverages core security and transaction capabilities with improved reliability and scalability.
SILVER SPRING, MD. (PRWEB) OCTOBER 24, 2018 - Merchant Link, a leading payment gateway offering cloud-based cardholder data security solutions, announced today the newest TransactionLink™ solution: TransactionLinkONE™. TransactionLinkONE™ is the latest, most technically up-to-date and future ready hardware offering in the TransactionLink™ product line.
TransactionLink™ is an independent hardware/software solution allowing merchants to seamlessly and securely process payments via the Merchant Link Gateway. TransactionLink™ not only helps protect merchants from card-present fraudulent transactions, but also facilitates merchants' ability to accept new payment types and methods including EMV, NFC (contactless), mobile wallets, and others. TransactionLink™ connects a merchant's POS to any number of payment processors, transmitting cardholder data and sensitive authentication data for authorization via HTTP using PCI-compliant security standards. TransactionLink™ can be integrated with a variety of store level retail POS systems, thus supporting a number of interface options while managing the total customer payment interaction, giving the merchant greater ability to control the user experience.
"Our partners and merchants have requested the ability to have a single device for multi workstation sites, and the TransactionLinkONE does just that. We evaluated several technology platforms for architecture flexibility, affordability, and user-friendliness and landed on the TransactionLinkONE device" stated Celine Helderman, Merchant Link's Vice President, Product.
TransactionLinkONE™ leverages existing security and transaction capabilities of previous TransactionLink™ devices with improved reliability and scalability. The TransactionLinkONE™ hardware offers robust memory and processing systems making it appropriate for most merchant environments across a number of industries, including Retail, Lodging, and Hospitality.
Contact Information
Amy Bobitka
Merchant Link
+1 301-562-5019
More from Materials