New TL10/NEX10M/LP Termination Load is Suitable for Small Cell Wireless Applications
Press Release Summary: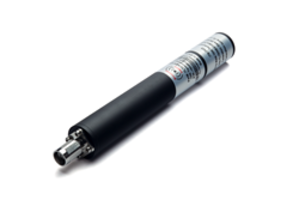 Designed to fit in tight spaces for testing or terminating ports on Nokia radio unit head units
Offers 10 W load terminating with NEX10 male connector
Meets Nokia standard ITE-7523 standards and compliant to test radio head or terminating unused ports
---
Original Press Release:
Wireless Supply Introduces TL10/NEX10M/LP Termination Load
CHARLOTTE, N.C. (PRWEB) MAY 16, 2019 - Wireless Supply, a leading manufacturer of cable and components for wireless communications infrastructure is introducing a new termination load designated the TL10/NEX10M/LP. It is ideal for small cell wireless applications where extremely low PIM is required.
Wireless Supply's TL10/NEX10M/LP is a slimline, low PIM 10 watt termination load with a NEX10 Male connector. This termination load was specifically designed to fit in very tight spaces to test or terminate ports on the new Nokia radio head units. Designed in conjunction with Nokia, it is referenced in the Nokia standard ITE-7523 and recommended for testing the radio head or terminating unused ports. The TL10/NEX10M/LP is in stock and available for immediate delivery.
The TL10/NEX10M/LP will be one of several new Wireless Supply products on display at Connect X Connectivity Expo in Orlando, Florida from May 20 – 23 at the Hyatt Regency Hotel, alongside fiber cable, RF cable, RF connectors and adaptors, low PIM jumper assemblies, antennas, passive devices, installation supplies and tools.
About Wireless Supply
Wireless Supply is a major manufacturer of components for iDAS, oDAS and small cell systems. The company specializes in passive components as well as RF and fiber cable to support the growing demands of wireless operators, system integrators, VARs and distribution partners. A nationwide network of sales representatives and distributors provide product distribution throughout North America. Company headquarters is just outside Charlotte, NC. The Wireless Supply national logistics center is located in Omaha, NE.
Contact Information
Jeff Hall
Wireless Supply
http://www.wirelesssupply.com
+1 972.897.7248
Related