New SilSo Clear 21002 with Non-Yellowing Properties
Press Release Summary: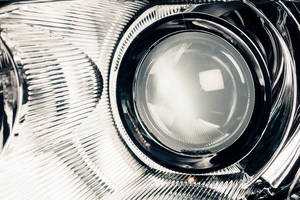 Resistant to ultraviolet (UV), temperature and moisture enables material to perform under environmental conditions
Low viscosity and fast curing makes it ideal for pour-in-place or injection molding
Ideal for optical applications such as lenses, light guides and LEDs
---
Original Press Release:
The CHT Group's New SilSo Clear 21002 Offers Design Flexibility in Lighting Applications
Richmond, VA (June 2021) -- The CHT Group has recently developed the SilSo Clear 21002 which is a platinum cure, highly transparent liquid silicone rubber (LSR) designed for injection molding applications.
Due to its non-yellowing properties, this product is ideal for optical applications such as lenses, lightguides and LEDs. Its resistance to ultraviolet (UV), temperature and moisture enables this material to perform under environmental conditions of automotive and outdoor lighting applications.
"SilSo Clear 21002 has been subject to more than 5,000 hours of UV and thermal accelerated aging testing with excellent results. The material is low viscosity and fast curing which makes this new product ideal for pour-in-place or injection molding," stated Mr. Phil McDermott, CTO at CHT USA. "The ease of processing coupled with excellent physical properties and remarkably stable optics affords an ideal choice for challenging optical applications."
Compared to glass, this product is a lighter weight alternative. When compared to other polymers traditionally used for optical applications, such as polycarbonate (PC) and polymethyl methacrylate (PMMA), SilSo Clear 21002 offers a wider temperature range of use and superior flexibility which imparts impact resistance.
The cured silicone retains high transparency even in thick-walled geometries. It is also abrasion-resistant and will perform as a protective barrier against moisture and debris when cased over LEDs.
To learn more about CHT's SilSo Clear 21002, please visit www.cht-silicones.com or email inquiries to: material@cht.com
About the CHT Group
The CHT Group is a global player for specialty chemicals and active worldwide in development, production and sales. CHT Germany GmbH in Tübingen is the headquarters of the group of companies which focuses on sustainable chemical products and process solutions.
TEXTILE SOLUTIONS of CHT improve the quality, functionality as well as look and purity of textiles and optimise their manufacturing processes.
In the fields of silicones, building materials, paints, coatings, paper, agrochemicals as well as cleaning and care products innovative products and process solutions are provided by INDUSTRY SOLUTIONS.
By combining the strengths of the complete group further innovative products, applications or processes are continually developed and vast technical support is offered within the SCIENCE & SERVICE SOLUTIONS. Highly qualified specialists work in state-of-the art laboratories for development, analytics and application technique in order to work out ideas and solutions that meet the latest requirements.
The CHT Group with its own production and sales locations is represented by more than 27 companies worldwide. In the financial year 2019, the CHT Group generated a group turnover of 535 million Euro with around 2,200 employees.
For more information, please visit us at www.cht.com
Contact Information:
Natalie Felton
Marketing Manager
CHT USA
804-767-3528
natalie.felton@cht.com
www.cht-silicones.com
Contact This Company Download Spec Sheet
More from Materials