New SARS-CoV-2 Coronavirus Quality Controls Address Need for Diagnostic Test Developers
Press Release Summary: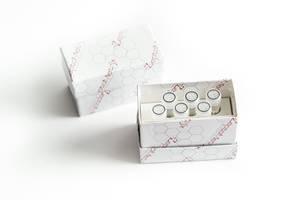 Incorporates recombinant construct associated with targeted detection regions of the virus
Provide commercial solution for non-infectious SARS-CoV-2 quality control for safe
Ideal for laboratory quality control and test validation
---
Original Press Release:
ZeptoMetrix™ Releases New SARS-CoV-2 Coronavirus Quality Control
ZeptoMetrix™ newly inactivated and non-infectious NATtrol™ SARS-CoV-2 Recombinant (0831042) is available for laboratory quality control and test validation.
BUFFALO, N.Y. (PRWEB) MARCH 12, 2020 - In response to the current COVID-19 global health emergency, ZeptoMetrix™ Corporation (ZMC) announced today the development and release of a SARS-CoV-2 recombinant construct - NATtrol™ SARS-CoV-2 (recombinant) Stock - 0831042.
This non-infectious quality control incorporates a recombinant construct associated with targeted detection regions of the virus which may be utilized in the development of molecular assays designed to detect SARS-CoV-2 as well as safely utilized in BSL-2 facilities in place of the live virus, as non-infectious, external quality controls for assays developed to detect SARS-CoV-2.
As the health risk posed by COVID-19 sees prolific daily growth, the CDC recommendations for infection prevention and control is evolving quickly. As with Zika, MERS, H1N1, and SARS, ZeptoMetrix is uniquely positioned to assist its partners and customers with an array of quality controls, research reagents, developmental tools and scientific expertise during our present emergency.
It is imperative for overall public health that our ID community better understand SARS-CoV-2. ZeptoMetrix has made it a priority to provide clinical laboratories, assay developers, manufacturers, researchers and healthcare workers alike with equal access to its extensive collection of coronavirus products.
"As we've learned, you always need the right tools for the right job" explains Shawn R. Smith, President of ZeptoMetrix, "…and our comprehensive availability of off-the-shelf coronavirus products helps provide the Infectious Disease diagnostics community with as many precise and dependable tools as possible. At present, it is critical for ZeptoMetrix to be able to quickly provide a commercial solution for a non-infectious SARS-CoV-2 quality control for safe use by diagnostic test developers."
"In conjunction with our existing and ever growing product listing, I am proud in our Team's ability to meet today's challenges and positively impact public health efforts in any manner we can."
ZeptoMetrix is presently in production of additional SARS-CoV-2 research materials and controls to assist in the rapid development of diagnostic tests and provide safe options for intact, non-infectious QC materials. Please visit our website and review upcoming press releases with regards to SARS-CoV-2 Lysate, SARS-CoV-2 Heat Inactivated Culture Fluid and NATtrol™ SARS-CoV-2.
ZEPTOMETRIX CORONAVIRUS PRODUCTS:
Coronavirus 229E
NATtrol™ Coronavirus 229E Stock - NATCOV(299E)-ST
Coronavirus Strain: 229E Culture Fluid - 0810229CF
Coronavirus Strain: 229E Heat Inactivated Culture Fluid - 0810229CFHI
Coronavirus Strain: 229E Lysate - 0810229
Coronavirus NL63
NATtrol™ Coronavirus NL63 Stock - NATCOV(NL63)-ST
Coronavirus Strain: NL63 Culture Fluid - 0810228CF
Coronavirus Strain: NL63 Heat Inactivated Culture Fluid - 0810228CFHI
Coronavirus Strain: NL63 Lysate - 0810228
Coronavirus OC43
NATtrol™ Coronavirus OC43 Stock - NATCOV(OC43)-ST
Coronavirus Strain: OC43 Culture Fluid - 0810024CF
Coronavirus Strain: OC43 Heat Inactivated Culture Fluid - 0810024CFHI
Coronavirus Strain: OC43 Lysate - 0810024
MERS-CoV Florida/USA-2_Saudi Arabia_2014
NATtrol™ MERS-CoV Stock - NATMERS-ST
MERS-CoV Strain: Florida/USA-2_Saudi Arabia_2014 Culture Fluid - 0810575CF
MERS-CoV Strain: Florida/USA-2_Saudi Arabia_2014 Heat Inactivated Culture Fluid - 0810575CFHI
SARS 2003-00592
NATtrol™ Coronavirus SARS Stock - NATSARS-ST
SARS-CoV-2 Recombinant
NATtrol SARS-CoV-2 (recombinant) Stock - 0831042
About ZeptoMetrix™
ZeptoMetrix Corporation (ZMC) is an established industry leader in the design, development, and delivery of innovative, quality solutions to the Infectious Disease Diagnostics Market. Our expertise and abilities in Molecular Diagnostics, including External Quality Controls, Verification Panels, Proficiency Panels, Customized and OEM Products/Services have set the industry standard for performance and reliability and made ZeptoMetrix the preferred choice for independent 3rd party QC materials.
Founded in 1999, ZeptoMetrix is headquartered in Buffalo, NY with additional facilities in Franklin, Massachusetts.
About NATtrol™
Globally, millions of people are tested for infectious diseases each year. The implications of reporting either a false positive or a false negative can be devastating to the patient. Accurate and sensitive diagnostics are necessary to confirm that laboratories are providing patients with proper testing results. Utilizing ZeptoMetrix NATtrol QC materials on a consistent basis helps to monitor testing performance and enhance confidence in testing results.
ZeptoMetrix NATtrol Molecular Diagnostics products are an essential component of today's ever-evolving testing market and are designed to provide safe, accurate and cost-effective support for activities relating to the analysis and identification of possible disease-causing microorganisms. The patented ZeptoMetrix NATtrol process renders highly-purified microorganisms non-infectious while allowing internal nucleic acids to remain intact, thereby serving as an ideal reference material for molecular diagnostic testing applications. Representing a total process control, from DNA extraction through amplification and eventual detection, NATtrol products are ready-to-use, refrigerator stable, and safe for operators to handle.
The routine and repetitive use of NATtrol™ External Run Controls and Verification Panels help enable laboratories to monitor performance and identify trends in daily test variations, test kit lot changes, and among individual operators.
For Sales and/or information regarding ZeptoMetrix, NATtrol Molecular Quality Controls & Panels, and Development/Custom Services, please contact ZeptoMetrix Customer Service.
Contact:
ZeptoMetrix Corporation, Customer Service
878 Main Street
Buffalo, NY 14202
716-882-0920
custserv@zeptometrix.com
http://www.zeptometrix.com
Media:
Michael Hershfield, Vice President, Sales & Marketing
508-553-5852
mhershfield@zeptometrix.com
Related