New Product Release for Solenoid Designed for a Wash Down Pinch Valve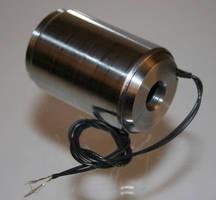 Need a little extra for your pinch valve.  ROSS DECCO can provide this solution for you.  Want to get the pressure off yourself, let ROSS DECCO remove that burden for you.  All of the external components are made of stainless steel material for that medical wash process.  Tired of hearing that companies aren't willing to assist in providing what you need.  ROSS DECCO has the key to opening the door for answers.  STOP modifying someone else's standard product to meet what you want and capture your true cost of procurement.  ROSS DECCO Company is willing and fully capable of providing a solution for you.  Trust this Michigan based American company who has been providing solutions to problems for over 100 years and counting to lower your total cost of ownership.



Pictured is a newly released product for a Pinch Valve used in a Medical Dispensing Process.  The coil pictured has a customized glass filled nylon bobbin.  Glass filled nylon bobbins are good up to 130° C.  Other bobbin materials are available based upon application and environment.  Contact sales@rossdecco.com or call 1-866-276-1660.







More from Electrical Equipment & Systems