New Polymer Additives from GreenMantra Technologies are Made with 100 Percent Recycled Plastics
Press Release Summary: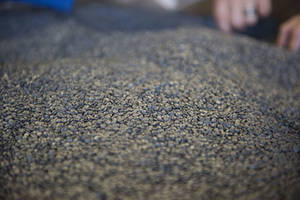 GreenMantra Technologies' new polymer additives are for wood plastic composite (WPC) lumber. The additives provide manufacturers with lower operational costs.  They increase overall sustainability of the finished product. The additives increase strength and sturdiness, while enabling formulation flexibility.
---
Original Press Release:
GreenMantra Technologies to Introduce Ceranovus Polymer Additives for Wood Plastic Composite Lumber at Deck Expo 2018
BRANTFORD, Ontario, Oct. 8, 2018 /PRNewswire/ -- GreenMantra Technologies, a rapidly growing clean technology company that produces value-added waxes and polymer additives from recycled plastics, is introducing its Ceranovus additives for wood plastic composite (WPC) lumber at the Deck Expo 2018 on October 9-11 in Baltimore.
Ceranovus A-Series polymer additives can provide WPC manufacturers with both formulation and operational cost savings. And since they are made from 100 percent recycled plastics, Ceranovus additives increase the recycled content of a finished product, enhancing its sustainability profile.
"We are excited to offer the benefits of these additives to the WPC market," said Carla Toth, senior vice president, sales and marketing for GreenMantra. "Industry trials combined with third-party testing validate that Ceranovus polymer additives generate value for WPC manufacturers who are seeking to lower overall formulation costs and improve operational efficiency."
In WPC lumber, Ceranovus polyethylene and polypropylene polymer additives can:
increase strength (modulus of rupture) and stiffness (modulus of elasticity)
enable formulation flexibility and broader feedstock selection to offset virgin plastics
increase the recycled content and sustainability profile of finished products
GreenMantra's Ceranovus polymer additives are also used in polymer-modified asphalt roofing and roads as well as in rubber compounding, polymer processing and adhesive applications. The company has received numerous awards for its innovative technology, including an R&D100 Gold Award for Green Technology. Its Ceranovus A-Series waxes and polymer additives are certified by SCS Global Services as being made with 100 percent recycled post-consumer plastics.
To learn more about the benefits of using Ceranovus A-Series additives in WPC lumber, visit GreenMantra Technologies at DeckExpo, Booth #738.
About GreenMantra
Based in Brantford, Ontario, GreenMantra® Technologies utilizes a proprietary catalyst and patented process to transform recycled plastics into value-added polyethylene and polypropylene waxes and polymer additives sold under the Ceranovus® brand name.  These materials have a broad range of applications in the roofing and paving, polymer processing, plastic composites and adhesives.  More information on the company, its products and its innovative technology can be found at www.greenmantra.com
Contact:Mike Freeman 
Freeman Communications 
(513) 733-1800 
202580@email4pr.com
SOURCE GreenMantra Technologies
More from Fluid & Gas Flow Equipment