New PetroFix Remediation Fluid is Suitable for Groundwater and Soil Application
Press Release Summary: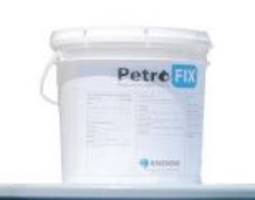 PetroFix™ Remediation Fluid is used to reduce biodegrade petroleum hydrocarbon contaminants on retail gas stations and sites with leaking underground storage tanks. This suspension combines micron-scale activated carbon with electron acceptors (sulfate and nitrate). The product can be applied using direct-push methods and does not require high pressure fracking.
---
Original Press Release:
REGENESIS Launches PetroFix and the PetroFix Design Assistant At National Tanks Conference- A Revolutionary New Remedial Technology and Design Tool
LOUISVILLE, Ky., Sept. 10, 2018 /PRNewswire/ -- REGENESIS, the recognized global leader in in situ soil and groundwater remediation technologies, is proud to announce the launch of PetroFix™ Remediation Fluid, a new (patented), innovative, 1-2 micron-scale, activated carbon-based remedial fluid that enables environmental practitioners to quickly and effectively reduce and biodegrade petroleum hydrocarbon contaminants on retail gas stations and sites with leaking underground storage tanks (LUST). The launch of PetroFix and the PetroFix Design Assistant™, a first-of-its-kind online remedial tool, kicks off at the preeminent National Tanks Conference Sept.10-13 in Louisville, KY. 
REGENESIS' PhD-level scientists developed PetroFix as a water-based suspension combining micron-scale activated carbon with electron acceptors, such as sulfate and nitrate, specifically designed to rapidly remove petroleum hydrocarbon contamination from groundwater and soil. This proprietary technology results in rapid reduction in contaminants while promoting intrinsic biodegradation of petroleum hydrocarbons. PetroFix is a simple-to-use fluid that can be applied under low pressure into the subsurface or simply poured into open excavations. The product does not require high pressure "fracking" for application and can be applied with ease using readily available equipment and techniques such as direct-push methods.
The sorbent component of PetroFix is expected to last many years, keeping the majority of contaminants immobilized while they are degraded. REGENESIS has spent considerable time testing PetroFix in laboratory and field studies with results indicating that aside from contaminant removal, it has minimal impacts on groundwater quality, and geochemistry.
What makes PetroFix even more unique, as compared to alternative remedial approaches offered, is the power of its complimentary web-based PetroFix Design Assistant offering environmental professionals more control to create their own designs and self-perform the application of the remedial amendment. Environmental consultants can now take control of their design and application while saving time and money. To support the launch of PetroFix and the PetroFix Design Assistant, REGENESIS has proactively developed additional online resources available at www.petrofix.com that guide users through the use of the online tool and offer support in determining the recommended approach to help achieve their site goals.
Scott Wilson, President and CEO of REGENESIS, shares "The R&D Team has accomplished something quite extraordinary in the development of both PetroFix and the PetroFix Design Assistant. I have been in the industry for over 30 years and I can't recall anyone developing both a break-through amendment technology and an effective online tool that puts control of both the design and application directly in the hands of the Environmental Consultant."
Senior Scientist, Paul Erickson, PhD goes on to explain, "When working with our technical service engineers in the development of the website, we really focused on addressing all aspects involved in developing effective site designs, while creating a user-friendly interface a wide range of environmental professionals can use."
For more information on please visit www.petrofix.com or reach out to your regional technical representative.
With media inquiries contact: Tricia Rodewald, Vice President of Marketing – REGENESIS (949) 366-8000 o., (949) 394-9197 c. trodewald@regenesis.com
ABOUT REGENESIS: Founded in 1994, REGENESIS is an expert provider of in situ soil and groundwater remediation products and services. Offering turn-key solutions for remediating and polishing off a wide range of sites at the lowest total cost-to-closure, REGENESIS has demonstrated a proven track record over twenty years and 26,000 projects around the world. REGENESIS is the green choice for leading engineering, construction and environmental consulting firms serving a broad range of clients, including developers, insurance companies, manufacturers, municipalities, regulatory agencies and federal, state and local governments. 
More from Test & Measurement