New Paryls® Polyethersulfone Materials Exhibit a Tg of 225°C
Press Release Summary: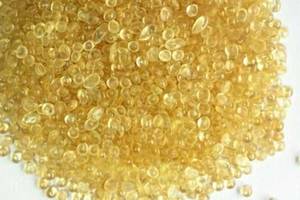 Paryls® Polyethersulfone materials are offered in three grades such as F2150, F2250, and F2350. The PES materials are resistant to creep and chemical and provide improved dimensional stability and electrical properties. Paryls® Polyethersulfone are suitable for electrical/electronics, automotive, membranes, food service, and healthcare applications.
---
Original Press Release:
Conventus Polymers Announces North American Availability of Paryls® PES from China's UJU New Materials
PARSIPPANY, N.J., April 4, 2018 – Conventus Polymers LLC, a leading distributor of high-performance engineering thermoplastics, has announced the North American availability of Paryls®polyethersulfone (PES) from China's UJU New Materials Co. Ltd. Conventus will discuss the announcement and its latest business developments at the upcoming NPE2018 show May 7-11 at the Orlando County Convention Center in Orlando, Fla. (Booth #S10201).
Conventus has been an exclusive distributor for UJU New Materials Co. Ltd  since 2013 and already distributes the company's Paryls® polysulfone (PSU) and polyphenylsulfone (PPSU) product lines.
"We welcome this new distribution arrangement, which expands our portfolio options for our customers," said John Jorgensen, President of Conventus Polymers. The versatility of the sulfone family of materials makes them useful in many of Conventus' key market segments including electrical/electronics, automotive, membranes, food service, and durable healthcare. Conventus will offer three Paryls® PES grades with varying viscosities including F2150, F2250, and F2350. PES provides a broad range of performance benefits including high heat (Tg of 225°C), combined with excellent dimensional stability, creep resistance, chemical resistance, and electrical properties, making it an excellent choice for a variety of applications.
The demand for higher heat materials has grown significantly in the engineering plastics industry in a range of end-use applications, according to Jorgensen. "Although market penetration is typically measured in years for an overseas supplier like UJU, the company benefited from quick adoption at major OEMs due to severe supply shortages of PSU, PES, PPSU, and polyetherimide (PEI) in 2015 and 2016," explained Jorgensen. "They have had lasting success based on the cost/performance value they offer customers." 
UJU New Materials built a successful business platform in Asia and expanded its sales presence globally in 2013. The company tripled capacity with a second manufacturing location in 2016 and commercially launched PES in late 2017. The company's PSU and PPSU are used in a wide range of applications in the electronics, aerospace, and automotive industries.
North America is a key market segment for UJU New Materials, according to Steven Xu, Global Vice President of Sales and Marketing for UJU New Materials. The company's line of sulfone products meets all regulatory requirements and offers similar performance to comparable grades, he said.
Xu attributes the company's rapid success in the U.S. market to its company culture.   "UJU combines the entrepreneurship and cost structure typical of a Chinese company, with the commitment to quality and commercial approach of a western company," said Xu.
 Conventus offers a highly technical focus, unique expertise, and strong relationships with key OEMs. The company's highly focused approach within key end-use markets and its ability to develop new applications will be critical in expanding penetration of UJU New Materials' sulfone materials in the U.S., Canada, and Mexico.
About UJU New Materials Co. Ltd.
UJU New Materials (ISO 2001:9001) is a manufacturer of polysulfone (PSU), polyphenylsulfone (PPSU), and polyethersulfone (PESU) resins. The company offers a variety of grades within each product family, many of which carry important regulatory approvals. UJU New Materials Co. Ltd. has been awarded many patents in high-performance polymers and has received national awards including the Guangdong Pearl River Angel Cup Outstanding Enterprise Award and The Jiangmen City Science and Technology Innovation Contest Champion. The company, which is headquartered in Jiangmen City, Guangdong Province, China, has two production facilities in Guangdong Province. Technical application development and distribution services are offered in the Pacific, Americas, and Europe. More information is available at www.usa-uju.com.
About Conventus Polymers LLC
Conventus Polymers LLC, based in Parsippany, N.J., is a global specialty thermoplastics distributor and formulator, offering the broadest portfolio of high-performance and ultra-polymers. Due to its highly focused approach within strategic vertical markets, the company offers deep expertise and forms close partnerships with industry leading OEMs to solve problems, develop new applications, and introduce the latest polymeric technologies. Conventus actively partners with producers who invest in and develop the world's next generation of thermoplastic materials. The company has a proven track record of bringing the latest resin technologies to its customers. It consults with its customers on their new product introductions from material to design to supply chain. For more information, visit www.conventuspolymers.com.
PRESS CONTACT:
Joseph Grande
J. Grande communications Inc.
413.684.2463
More from Packaging Products & Equipment