New Inmate Communication Solutions are Embedded with WebRTC Technology
Press Release Summary: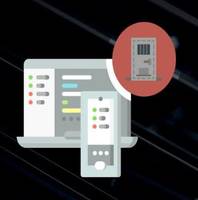 The Inmate Communication Solutions from Ecosmob are designed for prison and detection centers. The prisons require voice conferencing systems with less management of the storage and privacy of the information. The WebRTC of the systems powers the embedded video, audio and information sharing for serving the needs of developer or business. The inmate solutions are tailored to ascertain real-time and virtual interaction.
---
Original Press Release:
Ecosmob Announce an Ideal Communication Platform for Prison
Prison communication solutions hold a variety of assuring applications for small and medium detention centers, and also the technology is transforming into a lot of possibilities each day.
Ecosmob announces prison communication solutions to satisfy the precise desires of your business and convey your project idea to life. 
Ecosmob Team one of the most proficient team for customized VoIP resolutions with a dedicated client-centric strategy announces its prison communication software offerings. Ecosmob's prison communication solutions are designed with the mission to help prison and detention centers, in-stations cells communication system to use collaboration and a blend of your time all communication tools to promote higher knowledge and influence their bottom line.
A growing variety of personal and public correctional facilities are currently using video conferencing to streamline communication between employees members, prisoners, relations and legal counselors.
In a recent example, declared plans to switch face-to-face meetings between visitors and inmates with video conferencing.
One outcome the jail desires to attain may be a reduction in the amount of prohibited medicine creating their method into the compound a giant issue that the jail has been battling late. Video conferencing is a lucid resolution. Once the transition is complete, port County Jail can become the primary institution to ban in-person visits in favor of video conferencing.
Many different prisons across the globe already using video chat and video conferencing solutions. The jail system in County has been using video conferencing to be monitored communication between inmates, relations, and lawyers.
Detention facilities demand extremely reliable, ceaselessly monitored communication ways that have to be accessible round the clock. The Command security and communication resolution is tailored to everyday jail life and provides an added price in terms of security all told areas beneath surveillance. Voice and video communication between cells, corridors, doors, gates, airlocks and barriers on the one aspect, and Main management Rooms and Section observance stations on the opposite must be of the very best quality and perpetually monitored. This ensures final protection and security for each officer and folks in custody.
WebRTC: Reduced Costs, Improved Communication 
Prisons have two major desires once implementing voice conferencing systems: they have to be cheap, and secure. ancient video conferencing solutions are problematic for 2 major reasons. First, finish users have less management over the storage, maintenance, and privacy of their information. And second, they have a tendency to be terribly pricey.
An open supply technology, Web Real-Time Communications (WebRTC) is to power embedded video, audio, and information sharing, and incorporated into custom-made applications, to serve the distinctive desires of any developer, business, or establishment that wishes to use it.
It offers a prime quality nevertheless lower value choice when put next to high-end telepresence solutions. With relation to prisons, it is wont to offer an awfully safe, costeffective various to not solely high-end video conferencing systems, however, reduces risks that are related to face-to-face visits.
WebRTC is additionally secure because the native code contains end-to-end encoding. additional security measures may be enforced to safeguard information transmissions as they flow between in-house or cloud-based servers.
Inmate applications and communication platform for prisons and correction facilities are tailored to ascertain real-time, virtual interaction to bring down prospects of risks and quiet happenings. Besides, these applications leverage video and audio conferencing tools to contour communications and alter a straightforward direction of interactions between inmates, relations and jail authorities.
Ecomsob's Prison communication experts engage to help detention centers and jail easily adopt the Prison communication software that can be run on the hardware or on the servers. Ecosmob launched, Prison communication solutions are affordable for small and emerging prisons.
About Ecosmob Technologies:
Ecosmob Technologies was founded in 2007 to supply its clients of every size, nature of businesses, worldwide locations IT solutions and services. With cutting-edge technology robust VoIP Development, Mobile Application Development, Digital marketing and more.
More from Cleaning Products & Equipment