New IMH 5.5 mm Shuttle Valve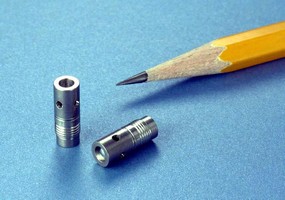 WESTBROOK, CT- The new Lee IMH Shuttle Valve is a miniature, economical and reliable solution to the problem of hydraulic isolation in manifolds. This new valve features a compact, non-detented, selective design that is just 5.5mm in diameter and 12.2mm long, and is ideal as a signal for auxiliary functions, such as hydraulically released, spring-applied brakes and load sensing applications. Designed for reliable operation, each valve is 100% performance tested for flow and leakage to ensure consistent, long term performance.

The new shuttle valve is constructed entirely of stainless steel and installs easily into a drilled hole, eliminating the need for threads, o-rings or in-house designs.

More from Fluid & Gas Flow Equipment