New HI-THANE Ink Binders and Adhesives are Suitable in Flexible Packaging Industry
Press Release Summary: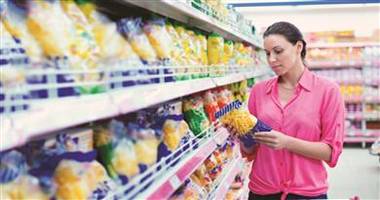 Songwon offers HI-THANE™ A-9135T and A-9107T ink binders and HI-THANE™ A-7332 adhesive. The ink binders exhibit improved anti-blocking properties and high heat resistance. A-9135T and A-9107T are suitable for applications such as retort pouches, gravure and flexographic printing inks. A-7332 Solvent-free polyurethane laminating adhesive features enhanced wetting properties that reduces coating weights and film lamination costs.
---
Original Press Release:
SONGWON Underlines Commitment to Packaging Industry and Presents New Ink Binders and Adhesives at ProPak
Ulsan, South Korea – June 13, 2018 – SONGWON Industrial Group is exhibiting its expanding range of ink binders and adhesives at ProPak, Asia's number one show for food, drink & pharmaceutical processing and packaging. A leading specialist in polyurethane ink binder technology for gravure and flexography printing inks and polyurethane laminating adhesives used in flexible packaging laminates, SONGWON will showcase its latest high-performance products and solutions.
"Our presence at ProPak demonstrates SONGWON's commitment to the packaging industry," emphasizes Kyuyeol Lee, Leader Business Unit TPP. "We are innovating continuously in the packaging field, leveraging our many years of industry knowledge and manufacturing experience to develop, produce and market a broad range of high-performance polyurethane ink binders and laminating adhesives. Our customized solutions for flexible packaging are designed to give manufacturers of plastic film for packaging competitive edge and help them meet their end-use requirements."
Highlights at the show will include several recently launched products. HI-THANE™ A-9135T and HI-THANE™ A-9107T are aliphatic, solvent-based polyurethane ink binders suitable for both gravure and flexographic printing inks. "They confer excellent bonding strength to various plastic films and their high heat resistance makes them particularly suitable for retort applications such as retort pouches, which are typically made from a laminate of flexible plastic and metal foil and suitable for instant curry meals and field rations, for example," says Hyeonsik Bae, Technical Service TPP. "With their strong anti-blocking properties, they are formulated to prevent film layers from sticking to one another. This can ultimately boost productivity."
HI-THANE™ A-7332 is a solvent-free polyurethane laminating adhesive with high bonding strength on various plastic films. "This general performance adhesive has exceptionally good wetting properties, which play a key role in helping film laminate manufacturers to reduce coating weights and film lamination costs," explains Hyeonsik Bae.
SONGWON's packaging experts look forward to welcoming visitors to ProPak at stand AT45, Bangkok International Trade Exhibition Centre (BITEC), Thailand from June 13-16.
For more information please go to www.songwon.com. 
About SONGWON Industrial Co., Ltd.
SONGWON, which was founded in 1965 and is headquartered in Ulsan, South Korea, is a leader in the development, production and supply of specialty chemicals. The second largest manufacturer of polymer stabilizers worldwide, SONGWON Industrial Group operates companies all over the world, offering the combined benefits of a global framework and readily accessible local organizations. Dedicated experts work closely together with customers to develop tailor-made solutions that meet individual requirements.
For editorial enquiries, please contact
Giulia Boratto
SONGWON Industrial Group
+41 52 635 0000
marketing@songwon.com
Kevin Noels
Marketing Solutions NV
+32 3 31 30 311
knoels@marketingsolutions.be
More from Communication Systems & Equipment