New Heyco Labkits Now Available For Product Design Departments, Experimental Labs, And Prototype Work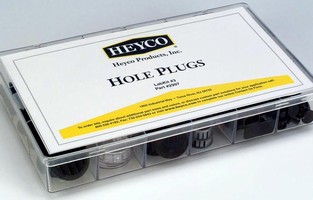 Heyco Products, Inc., a leading ISO 9001:2000 US-based designer and manufacturer of wire protection products, has announced availability of seven LabKits for product design departments, experimental labs, and prototype work.

The kit offerings include LabKit #1 (Stain Relief Bushings); LabKit #2 (Bushings); LabKit #3 (Hole Plugs); LabKit #5 (Wire Positioning); LabKit #7 (Rubber Grommets); LabKit #8 (Liquid Tight Cordgrips); and LabKit #10 (Power Components). Each kit contains an assortment of 12-18 of Heyco's most popular wire protection products in each LabKit category, and each product is labeled by Part #, description, and name.

To order any of these kits, inquire about additional part sizes and colors, or discuss custom part solutions for a specific application call toll free 1-800-526-4182, Fax: 1-800-358-7904, e-mail:cfaulknor@heyco.com, or visit Heyco to complete our online Contact Us Form.


More from Electronic Components & Devices